Business
BTS's 'BE' Sits At No. 2 On Album Charts In Three Of The World's Biggest Music Markets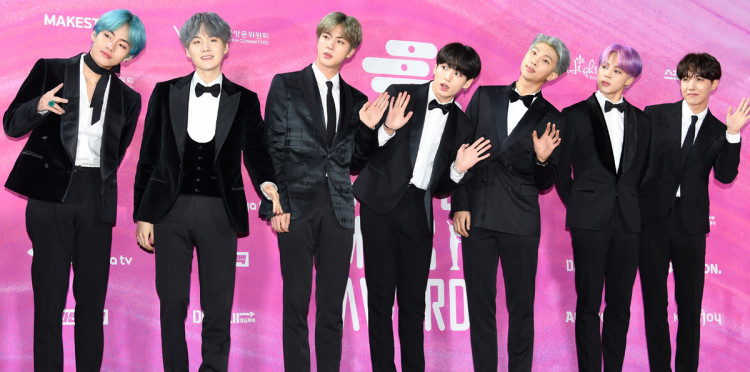 BTS once again achieves another milestone by sitting on top of various album charts. And not just that, the charts hails from the United Kingdom, and more!
BTS's
BE
is a chart-topper album
In a Soompi report, the latest album of BTS marks a splendid debut in three of today's biggest music markets.
It was announced on November 27 (Friday) local time by the Official UK Charts that the fifth Korean-language album of the boy band entitled BE storms over the United Kingdom's weekly album chart. With that said, BE finishes at number 2.
As per Allkpop, BTS's latest album comes after the Christmas album by Michael Ball and Alfie Boe entitled Together at Christmas.
Furthermore, the album's new single and title track called Life Goes On takes the number ten throne on the singles chart, while the b-side track called Blue & Grey sits at number 66.
Adding up the list of milestones is the pre-release single of BE titled Dynamite, which was dropped in August, at the number 37; it is the song's 14th week on the chart, refusing to go under proves its demand in the said music market.
BE is at the number four spot of the albums listed on the Offizielle Deutsche Charts in another country. Additionally, in France, grabs the second spot on the Syndicat National de I'Edition Phonogra[hique Top Albums for the chart dating week.
BE
an official COVID-19-inspired album prove sits massive existence
Kpopchingu reported that BE is purposely made to comfort and uplift the hearts of ARMYS and listeners amid the agitating effects of the coronavirus. The world has been to many struggles for this year, and music is one remedy.
Crafted with passion and love, BTS made sure that the album will reach all of its populace, with the sole aim of encouraging one another. From Dynamite to Life Goes On, the impressive finish of the album in various album charts in the world is safe to say that the band seems to have achieved their sole album goal.