Fashion
Star1 Magazine Features The Stunning PENTAGON Members For Its December Issue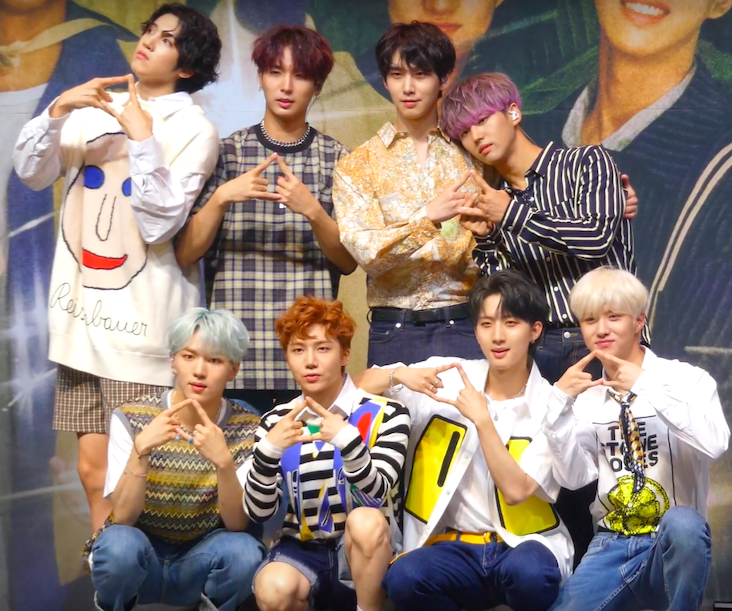 Cube Entertainment's South Korean multinational boy group PENTAGON will flutter the hearts of fans as the band hails the cover of star1 magazine's next month issue.
PENTAGON members' visuals are on the cover
In the recent unveiling event of star1 on its social media accounts, it showcases the dashing members of the self-producing K-pop group. As Hellokpop described the photos, all members are "stunning" while donning a wide array of modish outfits.
With that said, it is undeniable that all eight lads captured the hearts and attention of their fans. The sophisticated get up and fascinating visuals of Hongseok, Hui, Yeo One, Shinwon, Yuto, Yan An, Wooseok, and Kino are equally instruments for a unique cover entry for the magazine.
A photo of the band that stands out among the rest is the group shot styled in black-and-white print. All members donned fall-inspired outfits, with a touch of elegance and beauty. The boys stared at the camera with their inspiring eyes as they mesmerizingly pose, respectively.
PENTAGON made a splendid show in October for its comeback with its tenth mini-album alongside the title track called Daisy. And with the band's cover feature, it celebrates the success of their careers in the K-pop music scene.
PENTAGON takes the front cover page for @ star1 magazine, Vol. 108, December 2020 issue. (Source: https://t.co/4HChHf8Ozy)#PENTAGON #펜타곤 @CUBE_PTG #magazine #잡지 #atstar1 #앳스타일 pic.twitter.com/pt71CQ2ky6

— letsgoptg (@letsgoptg) November 13, 2020
PENTAGON shares insights into the band's recent stints
The group recently owned its first music show win since its debut in 2016. "It is a trophy that we received because our fans are with us. We want to give all the glory to them," the band said.
Furthermore, as per Soompi, group leader Hui will be servicing the military in December, alongside member Jinho who already took his part in the enlistment service in May.
The group shared that the remaining members will be filling up the space Hui and Jinho left to make sure fans won't feel their absence. Hui added that he sees Kino as the next leader that can lead the group as he possesses excellent leadership skills.