Video
WATCH: MONSTA X Members Groove To 'LOVE KILLA' In Dance Practice Video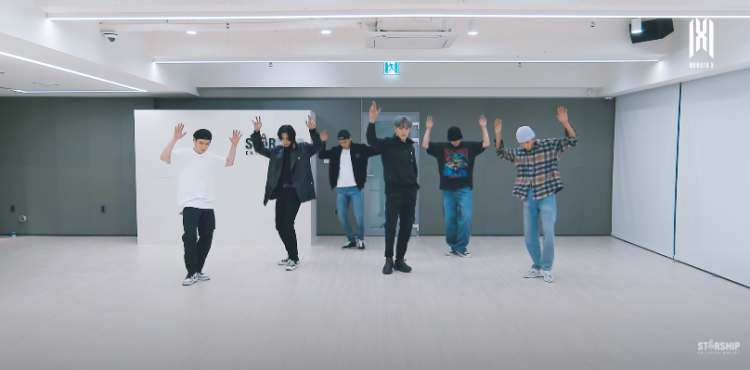 The K-pop all-boy group, which is considered the epitome of sexiness, has unveiled another video supporting the fatally beat of Love Killa.
MONSTA X drops
Love Killa
dance practice video
The South Korean all-boy group, MONSTA X, unveiled a mesmerizing dance practice clip on Youtube for the fatal title track of its newest album titled Love Killa. The 3:05 minute-long video was uploaded to Starship Entertainment's official Youtube channel on November 12 (Thursday), according to Soompi.
The dance practice video channeled the teamwork done by all six lads of the band. It also showcases the immense dancing versatility of MONSTA X while grooving to the beat of Love Killa.
On top of the dancing skills highlighted in the video, Shownu, Minhyuk, Hyungwon, I.M, Kihyun, and Joohoney made sure to flaunt their dashing visuals. The charisma brought by MONSTA X gave prominence to each of the member's physique while dancing to the fascinating music of the song.
The style, concept, and theme of the video are simple, but it oppositely exuded another vibe, especially when they smile straight to the camera. Aside from the visuals, MONSTA X added spice to the straightforward video through its fashionable outfits.
The effortless street style get-up of MONSTA X adds to the video's allurement factor, not mentioning the song's graceful dance choreography.
The choreography featured in the dance practice video
To show off Love Killa's original choreography, MONSTA X did not dismay the goal as they have stated each dance moves that make Love Killa very fatal. Having that said, the video is a visual treat to all Monbebes, who have been since then generously gifted by contents by MONSTA X.
To say the least, Hyungown's boxer dance move is one of the focus stamps on the video. As per Hellokpop, MONSTA X fans noticed that the band still shows its signature move despite going down to six.
Watch the full version of MONSTA X's Love Killa dance practice video below.