Business
Big Hit Entertainment's Third Quarter Earnings Greatly Increase After Acquiring Pledis Entertanment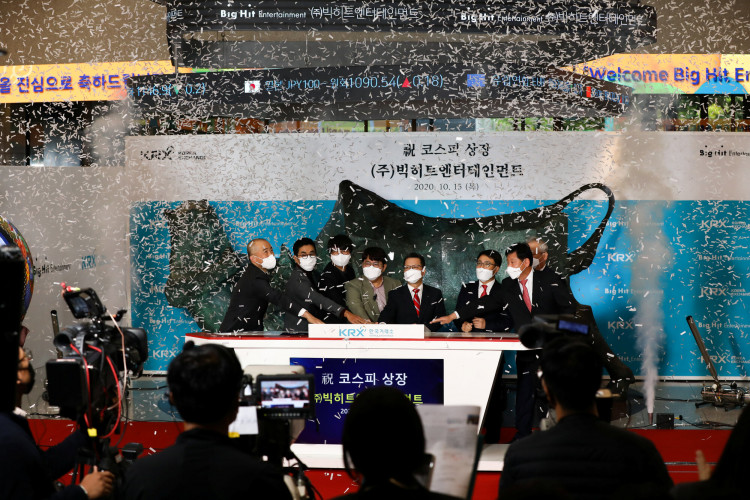 Big Hit Entertainment is back on track!
Big Hit Labels's performance on the KOSPI is impressive
In a Soompi report, Big Hit Entertainment joyously announced its increasing operating profit number, marking the agency's first performance report since it debuted on the Korea Composite Stock Price Index (KOSPI) on October 15.
According to Allkpop, referencing to the figures released by the entertainment agency, the third-quarter earnings of Big Hit Entertainment is increasing. It recorded 190 Billion KRW ($171.5 Million) in its sales, 40 Billion KRW in business profits, and a whopping revenue of 27.2 Billion KRW ($24.56 Million).
Having that said, the figures differ big from the numbers achieved by Big Hit Entertainment in the same quarter of last year. It sees a vast jump of 54%, 73%, and 92%, respectively.
When one goes back to the number earned by BTS's home agency to its 2020 second quarter's figures, it sees an increase of 22%, 38%, and 51%. Undoubtedly, Big Hit Entertainment continues to prove that they are one of South Korea's most-promising entertainment agencies, as its earnings say so much of its achievements.
Pledis Entertainment contributes big to Big Hit Entertainment's soaring third-quarter earnings
In a statement by the agency, it said, "Album sales were steady, and official merchandise sales rose steadily. Third-quarter numbers were strong also due to the acquisition of Pledis Entertainment."
It was announced by KFTC on October 18, nearly a month ago, that they had approved the acquisition of Big Hit Entertainment of Pledis Entertainment. Therefore, the agency is entitled to Pledis' 85% of its shares, dating May 20, and 35% on June 9.
Meanwhile, the agency's impressive performance in the KOSPI is in accordance with South Korea's K-IFRS. The figure is still waiting for a review by external auditors, which means it is still subject to change.
Furthermore, critics expect that Big Hit Entertainment's fourth-quarter earnings will be hitting its peak, considering BTS is up for an album release on November 20. Stay tuned!