Business
Stray Kids Grabs The No. 2 Spot On Oricon's Weekly Album Chart With 'ALL IN'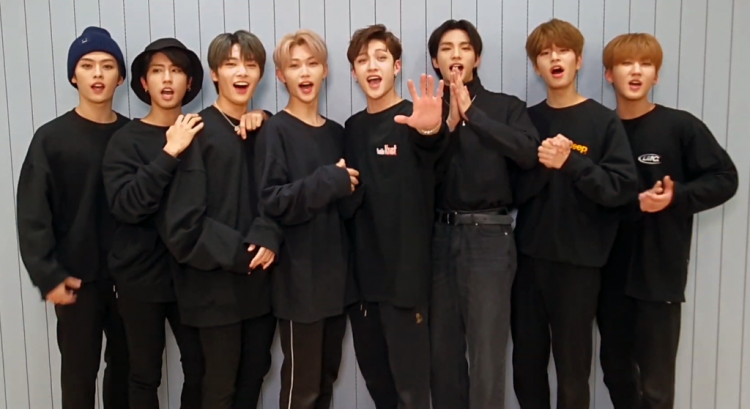 The K-pop octet of JYP Entertainment, Stray Kids, is soaring high on Oricon with ALL IN.
ALL IN's
sales are massive in Japan
The South Korean all-boy group, formed in a reality program of JYP Entertainment of the same name, peaked at second place on Oricon's weekly album chart.
As per Soompi, the K-pop group's massive feat is all credited for its latest Japanese album in the form of an extended play entitled ALL IN. The impressive Oricon rank of Stary Kids is dated for the week of November 2 to November 8, with a whopping 49,532 points.
The points are inclusive of the album's physical sales, digital downloads, and streams. And with no further ado, ALL IN by Stray Kids climbed it's way up to number 2, defeating other local albums in the country.
Furthermore, fans of the K-pop all-boy group could not help themselves but storm over social media platform to shout their joy towards their idols' massive milestone. Undoubtedly, Stray Kids proved its existence in the J-pop music scene, as the band has been topping various streaming album and song charts in Japan.
And with the band's bragging finish on Oricon, Japan's largest music statistics site, the octet just made a name of its own in the country. All thanks to Stray Kids' intense talent and versatility on its latest Japanese album entry.
Stray Kids
ALL IN
domination
La Verdad Noticias is one of the international news sites that has been covering Stray Kids' ALL IN journey. And they have reported that the album is a massive trend in ten different countries, especially the music video for its title track of the same name.
The music video became an instant hit, making it sit in the number one Youtube listing in the Philippines and Chile. It also sits on the number 2 rank in Argentina, Mexico, Indonesia, and Peru.