Business
IZ*ONE Earns A Massive 1st Day Sales On ORICON's Daily Album Chart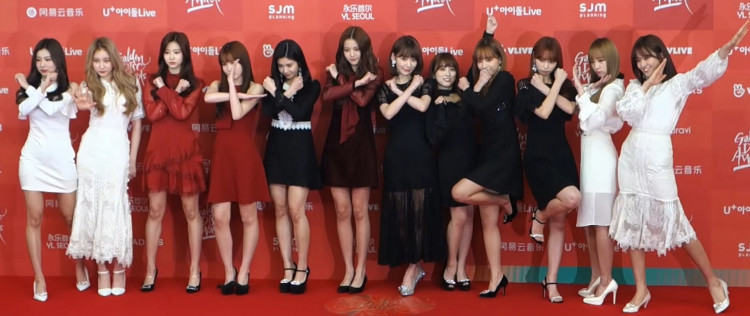 The South Korean-Japanse all-girl group from Mnet's Produce 48, IZ*ONE, continues to uplift its name as the group achieved success on its newest album entry.
IZ*ONE dominates
Oricon
In a Soompi report, IZ*ONE made history on the renowned Japanese chart, Oricon. The K-pop group achieved whopping sales on the first-day album sales on the said chart dated October 20.
Japan's most excellent and most trusted music statistics site released the figure, saying IZ*ONE's newest Japanese full album entitled Twelve finishes at the first spot with the soaring approximated sales of 124,178.
IZ*ONE's newest album, Twelve, was dropped by the girl group on October 21. Also, the album hails a title track called Beware.
The said record was previously gripped by its fellow K-pop girl group TWICE for its album entitled #TWICE2, which earned 95,825 sold units during its first day. To date, IZ*ONE holds the impressive record since Oricon established the daily album chart in 2008.
Congratulation to IZ*ONE for the notable feat!
More about IZ*ONE's newest album,
Twelve
IZ*ONE first excited its fans on September 2 when the group announced that they would be releasing an album under the Japanese category. The title of the album was then revealed, exciting the fans out.
Following the vast announcement, IZ*ONE released concept photos for the album in solo and group shots. In the vast array of photographs, each member of the all-girl group sets out the atmosphere for Twelve.
The tracklist was then uniquely revealed the group, unveiling the thirteen tracks that comprise the album. As mentioned above, the title track of Twelve is the song Beware.
Alongside unveiling Twelve, IZ*ONE did not dismay their Japanese fans by also releasing the fun-filled music video for the title track. Overall, the music video lives up to the concept and setup initially shared by the group.