Music
Crush And Taeyeon Collaborate Again After Four Years For New Track 'Let Me Go'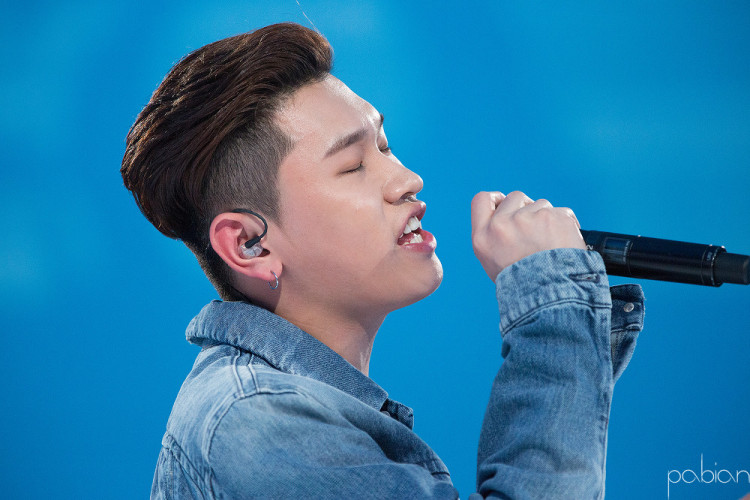 The home management and recording label of Shin Hyeo-seob, best known as Crush, 28, P NATION, confirmed to the fans of the R&B singer that he is set for a team-up. The announcement was done through the entertainment agency's official social media accounts, saying Crush is up for a collaboration with Girls' Generation's Taeyeon, 31.
Taeyeon graces the new album of Crush
With the vast announcement, fans were very rapid to be intrigued on the craft the two idols are mixing up.
Having that said, Crush have featured Taeyeon on his newest album entitled with HER, which is also his comeback. On October 20 (Tuesday), Crush releases his newest album, alongside the music video of the track where Taeyeon lent her voice. Furthermore, the song's title is Let Me Go, which is also the album's title track.
Undoubtedly, Crush and Taeyeon did not dismay their fans as they showcase their intense and sweet chemistry, reminiscent to their 2016 collaboration single. As per Hellokpop, Let Me Go still embodies the familiar emotions of the duo previous team-up track called Don't Forget.
Moreover, fans were joyed to listen and witness the in-depth message of the song, but this time, the vocals of the two idols became more prominent.
On the other hand, the music video for Let Me Go holds the concept of a balladic theme, singing and conveying emotions of many kinds.
More collaborations
On the album's release, fans of the soulful singer couldn't help but gush over the lineup of collaborative tracks of Crush. The extended play features other renowned artists like Mirae Yoon, Sora Lee, BIBI, and Lee Hi. Moreover, fans appreciated their idol more for teaming up with female rappers, proving that R&B is not just for male artists.
As mentioned above, with HER was dropped by Crush on October 20, alongside the music video for its title track Let Me Go, featuring Taeyeon.