Fashion
NU'EST's Aron Graces His First Cover Shoot With INDEED Magazine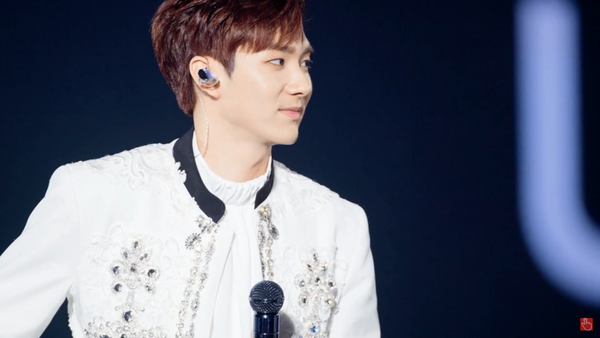 American singer Aaron Kwak, 27, famously known as Aron from boy band NU'EST, made his debut in the fashion magazine world as he stars on his first-ever solo cover shoot.
Indeed
magazine sets out its best cover star
On October 19 (Monday), Indeed magazine made known Aron as its cover star for the outlet's 9th volume issue. As per Soompi, Aron showed off his shy personality at first but then transformed into a dashing icon as soon as the camera started clicking.
Instantly after Aron's photoshoot concluded, the production team expressed their appreciation to the K-pop idol for his professionalism, natural charm, and intense yet expressive facial setups.
The photos released by the fashion magazine showcases Aron's simple yet mesmerizing looks while wearing street style apparel.
The first photo shared by Indeed sees Aron in an all-black outfit: coat, inner polo, bottom, and leather shoes. The singer took a pose as if he is a cactus in the middle of the desert, with his hand open wide. However, adding a mysterious concept to the photo is the location where it was shot. It tells of a studio room with a white background and wood flooring, while Aron is beside a giant cactus.
The next photo shared by the magazine is an ultra-double exposure image, showing three personas of Aron.
View this post on Instagram
Aron's sentiment towards his time with NU'EST
In an exclusive interview with Indeed, Aron exclaimed that he sees opportunities as something that doesn't come easy.
"Even if I were to go back to that point of choice, I would still join NU'EST," he said. Aron then added that he enjoys interacting with the group's fans, who call themselves L.O.Λ.E, through social media.
For the time being, Aron is a radio host for the To. Night, alongside fellow NU'EST member Ren. The show releases new episodes at 9 P.M. KST on Monday, Wednesday, and Friday. It is available for streaming on Naver NOW.
Meanwhile, Aron's full edition of his pictorial and interview is available via Indeed magazine's Volume 9.