Video
WATCH: BLACKPINK Shares Secrets On 'Jimmy Kimmel Live!' + Performs 'Lovesick Girls'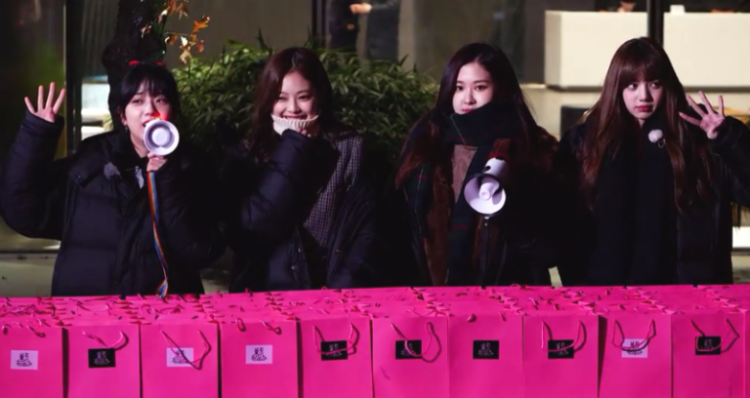 The record-breaking all-girl group, BLACKPINK, guested on the American talk show, Jimmy Kimmel Live!, hosted by famous comedian Jimmy Kimmel.
BLACKPINK virtually sits with Jimmy Kimmel
BLACKPINK's appearance on the famous show aired on its 20th episode, making them the first K-pop girl to do so. Having that said, Jisoo, Rose, Lisa, and Jennie exclusively sat with Jimmy as they chat about their personal lives as BLACKPINK members.
BLACKPINK blurted out their thoughts about their beloved fans, who call themselves BLINKS, and its latest album entry entitled THE ALBUM.
The interview was done virtually since BLACKPINK cannot get themselves to the US due to the COVID-19 global pandemic's travel restrictions.
In a Soompi report, Jimmy kicked off the questions by asking the group's fame status and how it is hard for them to go outside without the public mobbing them. Rose and Jennie then quickly answered the intriguing question by saying that they still can step out, as long as they wear their disguise props.
"It's a big secret, but we do wear hats and hoodies to cover up," the SOLO singer added.
The chat between the two personalities went on, with the girls sharing why they were called BLACKPINK. Rose said BLACKPINK embodies the two sides and colors the members possess; pink is for their girly side, while black is for their savage personas.
Jimmy then asked Jisoo about her favorite English phrase. To much surprise, she answered, "It's a pity."
Aside from the topics mentioned above, the girls talked about their excitement in making and releasing THE ALBUM. Adding to the hype is their collaboration with American female rapper Cardi B, saying that they only listen to her songs before, but they can now be heard in one full track.
BLACKPINK's mesmerizing musical performance
Moreover, BLACKPINK performed its newest single titled Lovesick Girls, which is also the lead track of THE ALBUM.