Music
DAWN Proves Versatility On First Album 'DAWNDIDIDAWN'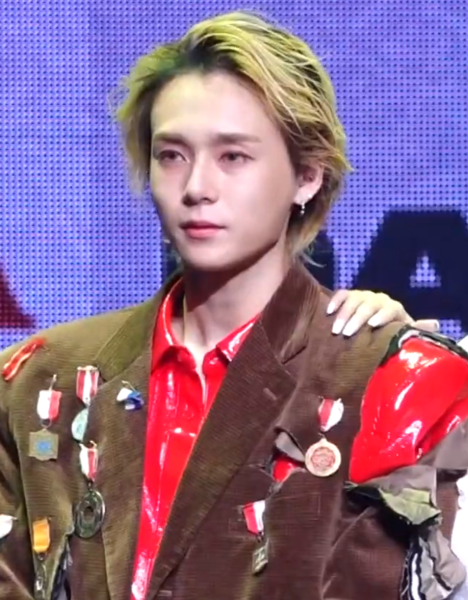 P Nation's rapper-singer Kim Hyo-jong, best known as DAWN, dropped his first-ever album, in the form of an extended play, entitled DAWNDIDIDAWN. The said album was made available by the K-pop idol on October 9 at precisely 6 P.M. KST.
Who is DAWN?
The idol's wise move led K-pop fans to become intrigued by DAWN's background in the industry.
The South Korean rapper formerly tags along with the name of E'DAWN, and is currently managed by P Nation. He is also a former card-carrying member of all-boy group PENTAGON, and the co-ed band Triple H.
After being a vast part of PENTAGON for nearly three years, he severed his connection with Cube Entertainment in November 2018. However, DAWN has contributed a lot when it comes to concept visualization and songwriting for the nine extended plays of PENTAGON.
In 2019, he joined P Nation, where he put on a superb show for his debut as a solo artist in November 2019 with the release of the song called MONEY.
DAWNDIDIDAWN by DAWN
The first album of the K-pop singer bottles up five impressive tracks, with inspiration from G-Dragon's style. However, DAWN did not forget to input his unique style to the tracks.
The first song from the album is of the same name, a hip-hop track that hails a remarkable 8o8 remix.
The second song is Still, that features Crush. As per Hellokpop, the track possesses a slower tempo than that of DAWNDIDIDAWN.
Moving on to the next track is Tantara. It is a hip-hop song that harmonizes with the guitar instrumentals and 8o8 beat.
The fourth track is Butterfly, an electro-pop track that sings concepts of the future. Adding spice to the song is its lyricism, expressing the emotions of being alone.
The track that concludes the album is Ordinary Night. The track has the slowest beat among all records in the album, singing the genuine liking of someone.
Furthermore, DAWN simultaneously released the music video for DAWNDIDIDAWN, which is also graced by Jessi.