Music
PENTAGON's 'WE:TH' Rakes Global iTunes Charts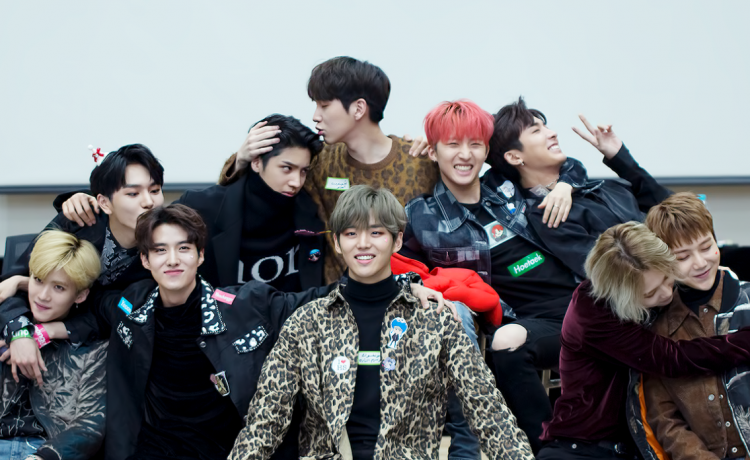 The South Korean all-boy group, PENTAGON, which Cube Entertainment takes care of, is making a name in various music and album charts worldwide.
PENTAGON's iTunes domination
The eight-member K-pop group's recent album entry entitled WE:TH is doing well on charts, as expected.
On October 14 (Wednesday), WE:TH finishes at the first spot on iTunes' Top Albums Charts in nine countries. It solely included Saudi Arabia, Brazil, Estonia, Argentina, Cambodia, Ecuador, Peru, Colombia, and Portugal.
The album's title track, called Daisy, kicks off its supremacy by soaring high on domestic real-time music charts. The track ranks at number nine on Genie and number eight on bugs.
Furthermore, the fascinating music video for Daisy surpassed the 4 million view mark on Youtube in just 30 hours since its release.
Undoubtedly, PENTAGON proves its presence in the music scene as they gear to dominate the global stage. Since the release of WE:TH and Daisy on October 12, it has been making headlines in various airplay and music charts.
More about the album
WE:TH hails as the tenth extended play entry of the South Korean all-boy band. It was launched under Cube Entertainment, coming after eight months since its first studio album's debut entitled Universe: The Black Hall.
Moreover, WE:TH is the first album of PENTAGON without member Jinho, who is currently serving the government's mandator military duty. However, member Yan An returns to the group after almost two years of hiatus due to his health.
The album comes in two physical editions, the SEEN and UNSEEN.
WE:TH bottles up five other tracks, with titles Beautiful Goodbye, Nostalgia, You Like, Paradise (This Night Where Stars Shine), and I'm Here.
For the album's promotion, PENTAGON's agency and VT Cosmetics will be hosting a Daisy cupholder event this coming October 17 and 18 in Seongdong-gul, Seoul's CUBAKER.
Stay tuned to The Kpop Reporter for more of PENTAGON!