Music
PENTAGON Reveals Movie-Like Teaser Starred By Member Yanan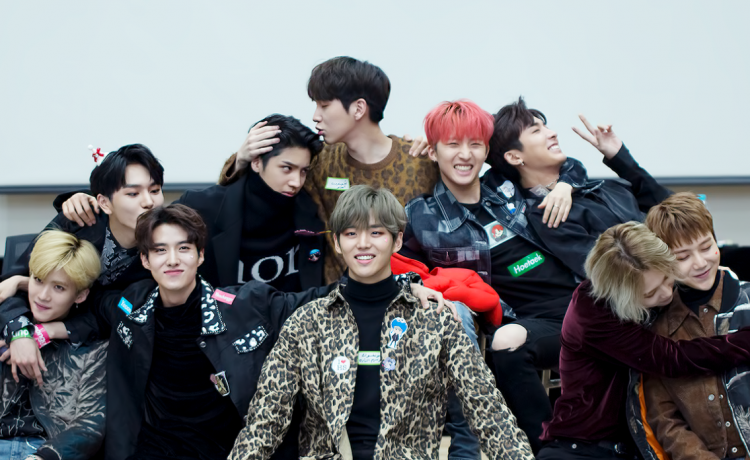 PENTAGON will be putting a splendid show for their much-anticipated come back soon and have been rolling the ball through releasing an intense and cryptic teaser. The video starts with a cinematic setup and is called I'VE BEEN KEEPING MY EYE ON YOU. As the clips captivate the attention of the fans, its enthralling vibe adds to the mystique feeling every viewer will feel in watching the video.
The video clip went on with a shadow of a man walking towards the camera that showcases a blinking cursor that makes the fans curious about the man behind the shadow. Then, the camera shift to gazing at the dashing looks of PENTAGON's Yanan as it plays along with a theatrical setup.
As per Hellokpop, the camera focusing on Yanan showcases the idol's "breathtaking" look, while staring straight to the camera. The video clip concluded with enigmatic writing that sets the fans' anticipation; it reads: "I've been keeping an eye on you."
Moreover, what makes the 23-second video clip more enticing is the wise choice of using a blinking cursor. The said cursor seems to give prominence to the credits revealed during PENTAGON's recently concluded virtual fan event called PENTAG-ON AIR that took place on September 6. Additionally, the cursor highlights the sole place of Yanan in the list of members.
[] I'VE BEEN KEEPING AN EYE ON YOU

https://t.co/CS03IvMbvD#펜타곤 #PENTAGON pic.twitter.com/1zhOhkntd5

— PENTAGON·펜타곤 (@CUBE_PTG) September 17, 2020
Member Yanan was forced to undergo an indefinite hiatus from the band's promotions since July of last year. However, it was announced a month before that the K-pop idols were chosen to star in an upcoming Chinese drama called Use for My Talent.
For the time being, the K-pop all-boy group will be gifting their fans new music through their comeback debut, no later than November. Having that said, Cube Entertainment backs the idea by revealing that PENTAGON is gearing to launch its newest album by October.