Music
PENTAGON Shares An Enthralling Tracklist For 'WE:TH'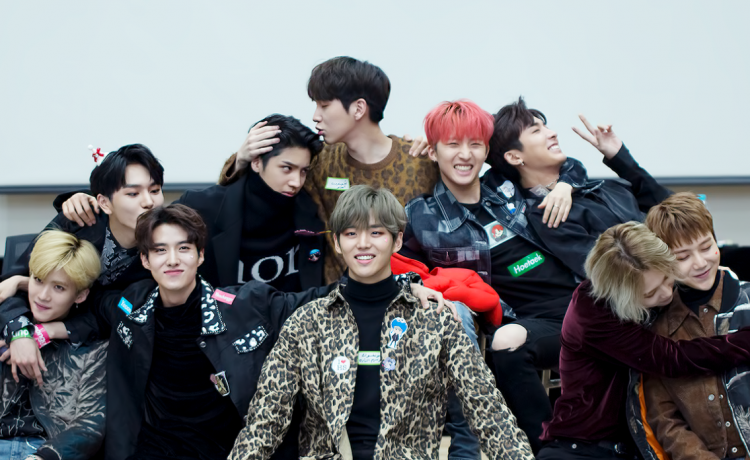 The South Korean multi-national all-boy group, PENTAGON, managed by Cube Entertainment, has officially kicked off its comeback.
PENTAGON has dropped the arresting setlist of its upcoming 10 extended play entitled WE:TH. The vast reveal delivers six tracks, making the idols' fans go wild with excitement. As per Hellokpop, PENTAGON fans, who call themselves UNIVERSE, have been waiting for their idols' comeback, added spice to it through the tracklist's reveal.
WE:TH tracklist
The recently released tracklist hails six songs, as mentioned above, with titles Beautiful Goodbye, Daisy, You Like, That Year That Month That Day, and Paradise. Additionally, it comprises a CD-only record with the song titled I'm Here.
#펜타곤 10th Mini Album
[WE:TH]
Track List
 
01. #데이지
02. Beautiful Goodbye
03. 그해 그달 그날
04. You Like
05. Paradise (별이 빛나는 이 밤)
06. I'm Here (진호 Solo) (CD Only)
 
2020.10.12. 18:00 (KST)
 #PENTAGON #Comeback#WE_TH pic.twitter.com/cyNHHBhPIS

— PENTAGON·펜타곤 (@CUBE_PTG) October 4, 2020
PENTAGON members' participation in the lyric composition of some tracks of WE:TH
Member Kino is behind the mesmerizing words of the song called Paradise. On the other hand, member Jinho has participated in writing the lyrics of I'm Here, which is the song that concludes WE:TH.
Alongside the fascinating tracklist of WE:TH, the album won't deny that member Wooseok and PENTAGON leader Hui has co-written the track called Daisy. The two idols have depicted their songwriting skills in the past through the group former song releases like Basquiat and Dr. BeBe.
PENTAGON over the years
PENTAGON's forthcoming album release is proof that the group is still fired up in making music for its beloved fans. Besides participating in writing some of the songs in their upcoming album, PENTAGON has already started poking its fans' anticipation through dropping interview clips that highlight each members' true and genuine life stories.
For the time being, Cube Entertainment's PENTAGON is set to put on a superb show on October 12, 6 P.M. KST for the release of its 10 extended play entitled WE:TH. The said album comes eight months after PENTAGON released UNIVERSE: THE BLACK HALL in February.