Fashion
Check Out These K-Pop Idols Who Exude Mesmerizing Charms In Hanboks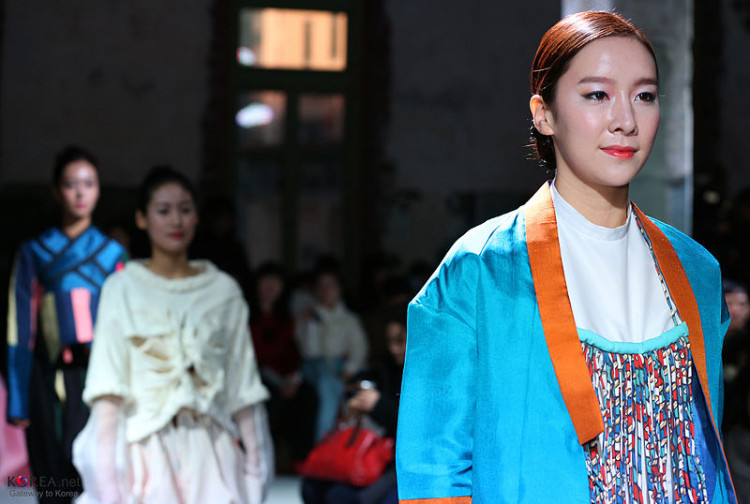 The traditional South Korean dress that is worn by locals during formal or semi-formal events is the Hanbok. Hanboks are mainly worn during celebrations, festivals, and ceremonies.
It is patterned in vivid and a wide array of colors, added by simple lines designs. In today's term, Hanbok is called as the "Korean clothing."
The K-pop idols mentioned below have shown extreme beauty and visuals while wearing the prominent Korean Hanbok.
Chung Ha
Kim Chung-ha, 24, best known as Chung Ha, delivers an "ethereal" look while donning her pink and white Hanbok. The costume was added beauty by the ivory hair comb and pearl accessories, leaving the fans in total awe.
WJSN's Bona
The K-pop group WJSN member Bona, 25, proves her natural beauty doesn't need anything but a Hanbok. WJSN's fans couldn't help but gush over Bona's intense beauty delivery when photos of her wearing a Hanbok surfaced online.
Kpopstarz even exclaimed Bona as a princess in a historical K-drama.
IZ*ONE's Jang Won Young
Jang Won Young, 16, looked mesmerizing while wearing a hanbok, adding fascination to her innocent looks. She was tagged as a manhwa character when photos of her were released wearing a Hanbok while gripping to a cotton flower branch.
BTS' Jimin
Park Jimin, 24, shared a breathless look while wearing a Hanbok on the first episode of BTS In The Soop. Before wearing one, Jimin has expressed his desire to wear the traditional costume, which was made possible by the TV program.
BTS' Jin
Jin, 27, the eldest among the Bangtan Boys, donned a Hanbok during an airport trip as a punishment. Despite the circumstance, the Epiphany singer came like a prince when he appeared at the airport wearing Korea's national costumer.
It was concluded that Jin's self-proclaimed nickname "Worldwide Handsome" best suits him.
IU
IU, 27, made history when she wore a Hanbok while playing the character of Hae Soo in Moon lovers: Scarlet Heart Ryeo.
Check out the photos here.