Music
MONSTA X Releases Behind-The-Scenes Clips From Online Concerts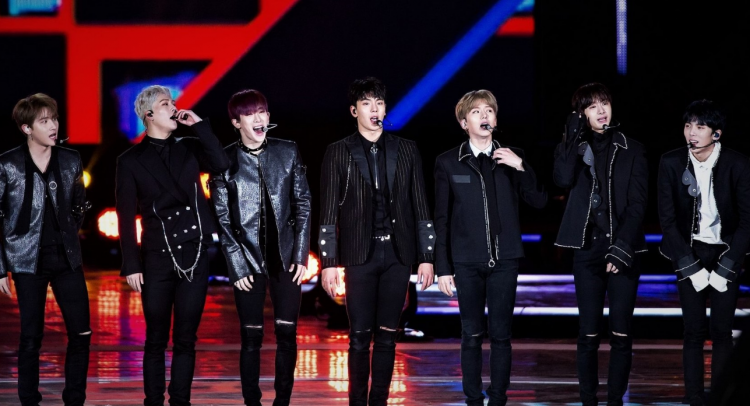 The South Korean all-boy group MONSTA X made known the newest 194th episode of its MON CHANNEL. The said episodes were uploaded on Naver's official V LIVE channel and to their official Youtube site.
The dashing lads from MONSTA X shared the never-seen footage of its recent concerts in four consecutive episodes. The video clips never comprise unheard stories from their on-tact shows EVERY ON: WORLDWIDE LIVE ON CONCERT and MONSTA X LIVE FROM SEOUL WITH LUV, Hellokpop reported.
Furthermore, the videos shown in the episode made MONSTA X captivate its fans' attention with their mesmerizing actions and dashing looks. All six lads interacted with their fans by greeting them in various languages and singing for their fans in sweet tracks that show their intense love and affection.
Moreover, the boy band shares a vast peek for their practice assemblies, leading the renowned K-pop group to share updates on what they have been up to since they concluded the activities for FANTASIA X.
MONSTA X showed off their powerful rehearsal energies on stage while flaunting their fascinating variations. Another video clip shows the band smiling from ear-to-ear as they listened to the recorded audio of their beloved Monbebes shouting their names and singing along their song called Shoot Out.
However, MONSTA X expressed their sad sentiments about not performing to their fans in-person because of the COVID-18 global pandemic. "It's hard because there are no fans at the concert. We're definitely more energized when we see the fans," the group said. They also added that they shed some tears when they heard their fans' during one of the concert's rehearsal.
Another treasured moment from the video clips is when MONSTA X supported their label mates CRAVITY during the EVERY ON: WORLDWIDE LIVE ON CONCERT.
For the time being, MONSTA X is gearing to release a new album before the year ends.