Opinion
Spotify's 'For The Record' Podcast Talks About BTS' 'Dynamite's' Success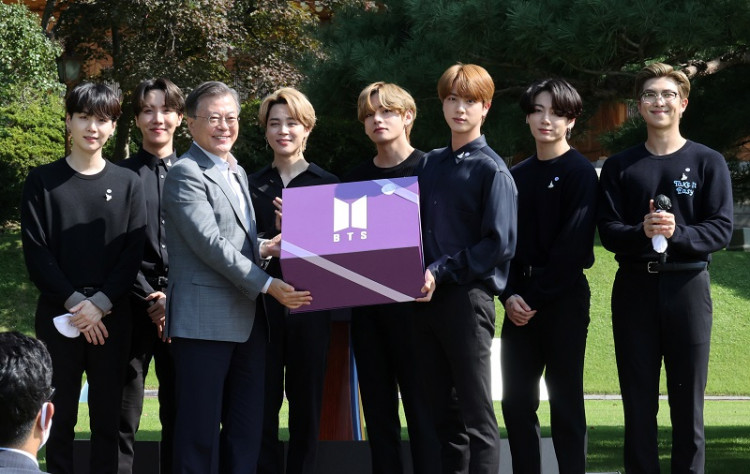 The world's most phenomenal K-pop band and Big Hit Entertainment's most pleasing, BTS, has recently released a full English single called Dynamite and is undoubtedly one of today's indisputable records. Dynamite has taken over the global music stage as it smashed various song charts and breaking records from across the globe.
Furthermore, the song hailed the sum of 12.6 million streams in Spotify upon its release last month. The matter led to Spotify to arrange an exclusive talk with K-pop megastars, as they share what the song individually meant to them, especially during this time of crisis.
On Spotify's For the Record called BTS: The Band, The Brand & The ARMY podcast made the K-pop septet to tell stories about creating Dynamite, share their love for their beloved ARMYs, and how they want the people to remember them.
In a Kpopstarz report, the band was asked about Dynamite's success, leading to Jin to reveal such: "So there are a lot of meaningful songs for BTS, I mean, the songs that we took first place ever at a music awards show. So, this is our most recent accomplishment, so it's really important for us and very meaningful for us."
Furthermore, RM shared that they usually create music in multiple ways, like coming up with melodies or a theme.
BTS x ARMYs
Member V shared that the best part of their jobs is the beloved ARMYs, and they are the reason why they still perform and make music. Also, V said that their fans' undying support keeps them going as it is their job to do so.
Spotify asked the insights of TIME Magazine's Editor and K-pop Specialist Kat Moon, and she said that without the ARMYS, BTS would be non-existent. The fandom is the main contributor to BTS' success since day one. In return, BTS made a massive impact on each fan and the bond they created with each other.
Listen to the full interview here.