Video
WATCH: BTS Shares A Dazzling Performance Of 'Dynamite' On 'America's Got Talent'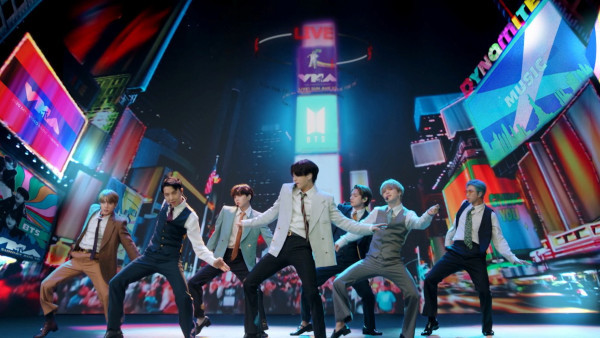 The renowned stage of 'America's Got Talent' was graced by the world's most phenomenal K-pop boy band BTS as they share their latest performance of their English single 'Dynamite.'
As the South Korean septet smashes records and charts with their newest music entry, BTS delivered a spectacular performance filled with disco, groove, and soul.
According to the report by Hellokpop, the performance of BTS surpassed the expectations of their fans as the ARMYs though it would be like a B-side music video performance. However, BTS went up and beyond, serving various auras and attitude in their performance that best resembles a C-side music video.
The 'Dynamite' singers and rappers donned the classic and retro outfits that they respectively wore during the music video. Furthermore, BTS's performance took place at a theme park that best suits its funky theme.
The dazzling performance started with the band's "maknae," Jungkook, as the idol flaunted his newly permed hairdo before the video camera rolled films with the bandleader RM. The rapper took his disco moves on the rooftop of a classic gasoline station.
Each member of the phenomenal band put on a show, especially with their grandiose entrances, before they came together for the chorus.
Moreover, three of the iconic solo shots form the performance are from RM's rooftop groove, Jin making a heart sign for their beloved fans, and when rapper Suga danced his body out at the back of the car.
For the time being, ARMYs from all over the world are getting impatient with their idols' performance at the nearing iHeartRadio music Festival this coming September 19, and another performance at an unspecified venue on September 26.
Additionally, BTS is preparing for their sophomore online concert that will take place on October 11 and 12. As well as a new album release before 2020 ends.
Watch BTS's 'Dynamite' performance at 'America's Got Talent' below!