Music
CRAVITY Is Now A Major K-Pop Group + Here's The Reason Why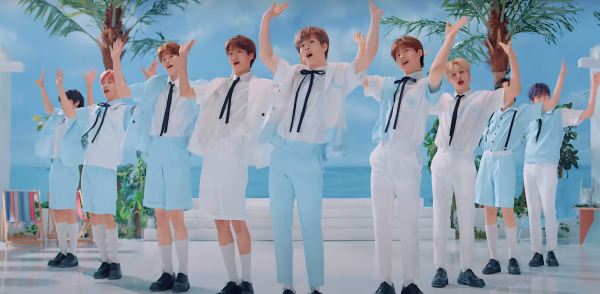 CRAVITY has been following a hectic schedule, and that does not tire them to bring out the best music crafts to their beloved fans. The South Korean all-boy group dropped their first comeback album entitled 'CRAVITY SEASON 2. HIDEOUT: THE NEW DAY WE STEP INTO' recently, and it has now earned a handful of positive reviews from their fans and various music critics.
As per Hellokpop, the overall music style showed the different side of the group, especially on its title track called 'Flame.' Moreover, the said song has been loved by its fans from across the globe.
With their major comeback, CRAVITY captured the attention of their fans, which comes with a mesmerizing and exciting concept that was described by many as a blazing performance.
Furthermore, member Allen and Serim showed off their versatility on the album, proving that they are one of today's wise lyricists. The two CRAVITY members participated in composing and writing the lyrics for two of their tracks, namely, 'Realize' and 'Believe.'
Additionally, CRAVITY bagged the Rookie Award at the recently concluded 2020 Soribada Awards. The group finished at the first spot in the Hanteo Chart's first-half album chart. Not only in Hanteo Chart, 'CRAVITY SEASON 2. HIDEOUT: THE NEW DAY WE STEP INTO' ranked at the 20th spot in Gaon Chart's first half of 2020 album chart, number 1 in over seven regions on iTunes' Top K-pop album chart, and the 12th rank on the Billboard Social 50 chart.
The K-pop nonet also achieved their first music show feat on SBS MTV's 'The Show.' And on September 1, CRAVITY ranked at the first spot on the same show.
Furthermore, Tower Records was dominated by the group through finishing at the first spot before officially debuting their album in Japan.
As per member Allen, time flies so fast because he feels like it was only yesterday that dreamt of becoming a singer.
Well, it is all because of their fans!