Music
BTS Gears Up For Their In-Live 'Map Of The Soul On: E Concert'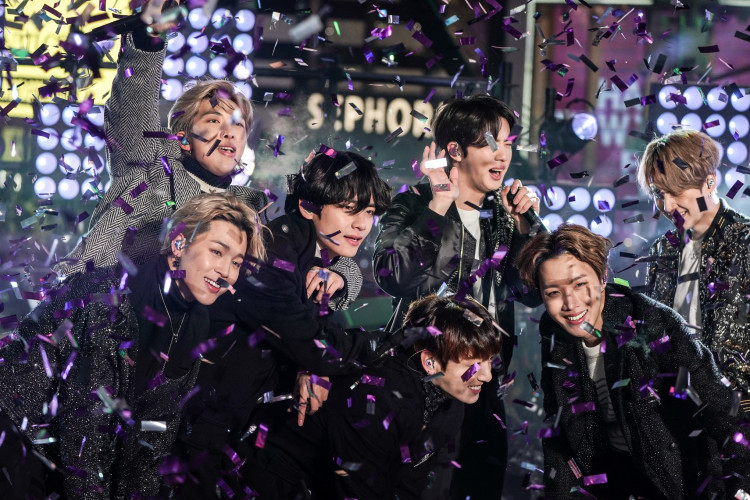 BTS is full of surprises!
In the recent corporate briefing of Big Hit Entertainment, BTS' home management, and record label, the agency made known their upcoming concert called 'Map of the Soul On: E Concert.'
The event will take place on October 10 and 11, 2020, marking the band's first physical concert since the COVID-19 global pandemic forced all live shows and concerts to be canceled and deferred to new dates [Soompi].
Map of the Soul On: E Concert
View this post on Instagram
As per Hellokpop, the announcement of BTS' first live-in-concert was made through Weverse. In light of South Korea's protocols to prevent coronavirus spread, the production team shared that the show will only cater to limited attendees. The concert will also strictly implement physical distancing measures.
As for the ARMYs who will not be able to attend the concert, live streaming will be made available by Big Hit Entertainment.
Alongside Big Hit Entertainment's announcement, the official poster was released, and the band is just as dashing as ever. The South Korean boy group donned identical red suits and black bottoms as their "maknae" sets out a long red sheet behind him. The official poster best resembles a Spanish matadors' aura as it showcases the dessert background and semi-monochromatic setup.
Looking closely at the deserted background of the poster, it features an in-depth symbolism. The setup is a profound meaning of the discord the world experienced in the past few months.
BTS' Nearing Album Release
In heels time for the band's first in-live concert, BTS has been exciting their fans for the release of their English song called 'Dynamite' on August 21. The newest record is a piece of the group's upcoming album release, slated to be dropped before the year ends.
Fresh from their two album releases this year, the South Korean supergroup glazes to claim the throne again in the global music stage.