Music
Dreamcatcher Highlights The Illuminating Medley Of 'Dystopia: Lose Myself'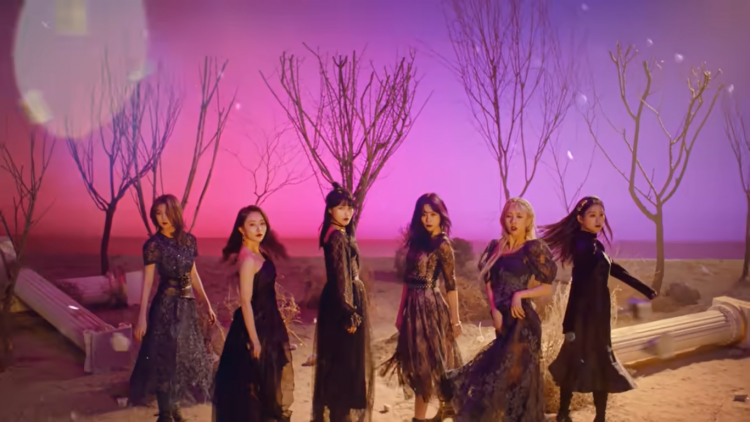 The South Korean all-girl ensemble, Dreamcatcher, carries on in gearing up their fans with another teaser for their upcoming album release entitled "Dystopia: Lose Myself."
Since the album's announcement, the girl group muddles by teasing their beloved fans with various teasers designed to excite everyone. The new addition to the hype medicine is a beautifully arranged Highlight Medley in a video.
Accurately, the girl group depicted not only the distinct songs of their album but also a set of mesmerizing photos. Also, Dreamcatcher captivated their fans' attention with their warm yet powerful vocals in the medley, showing off their signature edgy sound, as per Hellokpop.
Dreamcatcher formerly introduced "Dystopia: Lose Myself's" setlist. The tracklist confirms that the upcoming album is comprised of six brand new song pieces with the lead single called "BOCA." Songs like "Break The Wall," "Intro," "Dear," "Can't Get You Out Of My Mind," and an instrumental piece of the lead track "BOCA."
The girl ensemble also released an impressive video clip revealing a part of "BOCA's" words. But what made the fans' confused is the underwater theme of the video snippet showing the lyrics emerging from the ocean.
In heels for the video clip, Dreamcatcher dropped an enchanting concept image that depicts each member's elegance and beauty. Having that said, the fans couldn't help but become very eager for the next teaser release, or yet, the album itself.
Furthermore, the South Korean femme fatale will make their fifth mini-album entitled "Dystopia: Lose Myself" known this coming August 17 at precisely 6 P.M. KST.
In a recent topic, according to Kpop Fandom, member Handong will be unable to join the group since due to travel restrictions imposed by the South Korean government. Handong failed to come back to South Korea since her passport is from Wuhan, where the COVID-19 started.