Music
YG Entertainment Addresses Rumors of BLACKPINK's Jennie and Jisoo Launching Solo Agencies: 'No Confirmation on Renewal Yet'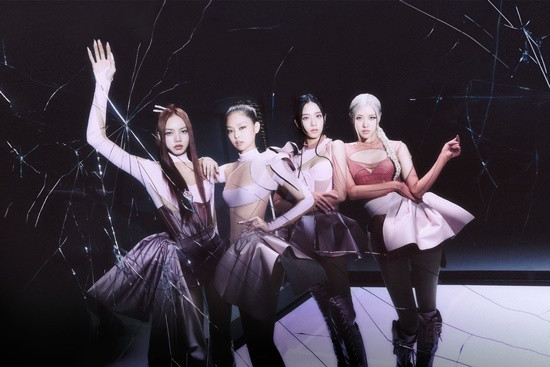 YG Entertainment has officially responded to recent reports suggesting that BLACKPINK members Jennie and Jisoo are establishing their own individual agencies.
On September 25th, in response to the rumors about Jennie and Jisoo's solo agency establishments, YG Entertainment told Newsen, "There's nothing confirmed regarding BLACKPINK's renewal and future activities."
BLACKPINK, who debuted in August 2016, is currently at a crossroads regarding their contract renewal with YG Entertainment. Although August marked the end of their 7-year exclusive contract, both parties remained silent on the renewal status, even as the group held their 'BLACKPINK WORLD TOUR BORN PINK FINALE IN SEOUL' at Gocheok Sky Dome in Seoul on September 16th and 17th.
Earlier, on July 12th, rumors surfaced that Lisa, one of the BLACKPINK members, was less likely to renew her contract with YG. In response, YG Entertainment clarified to Newsen, "There's nothing confirmed about the renewal. Discussions are ongoing." Later, on September 21st, when rumors emerged that only Rosé had renewed and the other three members would leave YG, the agency reiterated, "There's nothing confirmed regarding BLACKPINK's renewal, and discussions are ongoing."
BLACKPINK's Jennie and Jisoo Each Establish Solo Agencies?
According to a News1 report on September 25th, BLACKPINK's Jennie and Jisoo have each recently set up their own individual agencies. However, as discussions about BLACKPINK's group activities with YG Entertainment are still ongoing, it seems that the companies established by the two will primarily focus on their solo activities.
Having debuted in 2016 and now seven years into their careers, BLACKPINK is currently in discussions with YG Entertainment about a contract renewal. Given the group's global influence and the members' deep affection for BLACKPINK, the industry is keenly interested in the outcome of these discussions.
Over the past year, leading up to their contract renewal, BLACKPINK embarked on a massive global tour. The 'BORN PINK' tour, which started last October and spanned over a year, covered 34 cities with 66 shows, attracting an audience of over 1.8 million, making it the largest scale for a K-pop girl group. Including their historic performances as the headliners at the Coachella Festival in the US (with a combined audience of 250,000 over two days) and at Hyde Park in the UK (65,000 attendees), the group interacted with a staggering total of over 2.115 million music fans.
Since their debut in 2016, BLACKPINK has released global hits like 'Boombayah', 'Whistle', 'Ddu-Du Ddu-Du', 'Kill This Love', 'Pink Venom', and 'Shut Down', earning love and admiration from fans worldwide.