Celebrity
BTS's Suga Begins Military Service: Promises to Return After Faithful Duty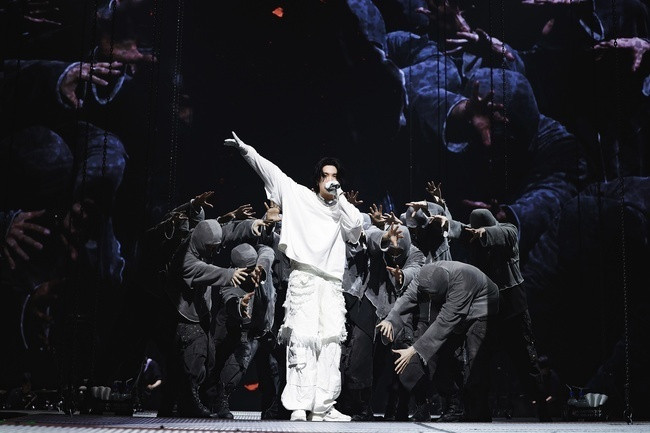 BTS member Suga is set to fulfill his mandatory military service.
On September 22, Suga will be entering the training center. After a period of basic military training, he will begin his service as a social service agent.
Through the fan community Weverse, Suga shared, "I came to say goodbye! Thanks to ARMY (fan club name), I've come this far. And now, the time has come. I promise to serve diligently and return."
He added, "Please take care during this chilly autumn transition. Stay healthy, and let's all meet again in 2025! ARMY!!!! I'm always grateful and love you."
Previously, Big Hit Music, their agency, announced, "Starting from the 22nd, Suga will be fulfilling his military duties." Following Jin, who enlisted last December, and J-Hope, who enlisted this April, Suga becomes the third member to serve.
Born in 1993, Suga was eligible for enlistment deferment until the end of this year under the revised Military Service Act of 2020, having received a recommendation for postponement from the Minister of Culture, Sports, and Tourism. However, he announced last month that he had applied to cancel the deferment to fulfill his military duties.
Unlike Jin and J-Hope, Suga was deemed fit for social service. In 2020, he underwent major shoulder surgery. Although the official reason hasn't been disclosed, there's speculation that his shoulder surgery influenced this decision.
According to the agency, there will be no official events on the day of his enlistment or the start of his service. Notably, BTS will continue to be with the agency even after 2025. The agency explained, "The board of directors has decided to sign an exclusive contract with BTS members RM, Jin, Suga, J-Hope, Jimin, V, and Jungkook. Based on this board decision, Big Hit Music will sequentially sign contracts with all BTS members."
Considering the military service status of some members, contracts will be signed individually and sequentially. Members currently serving will have completed their military duties by 2025, when the new exclusive contract period begins. HYBE stated, "With the renewal of the contract, we look forward to BTS's full group activities in 2025. Both HYBE and Big Hit Music will provide all possible support to further enhance BTS's stature."