Music
BLACKPINK's Future in Limbo: Jennie's Solo Ambitions and Contract Renewal Controversies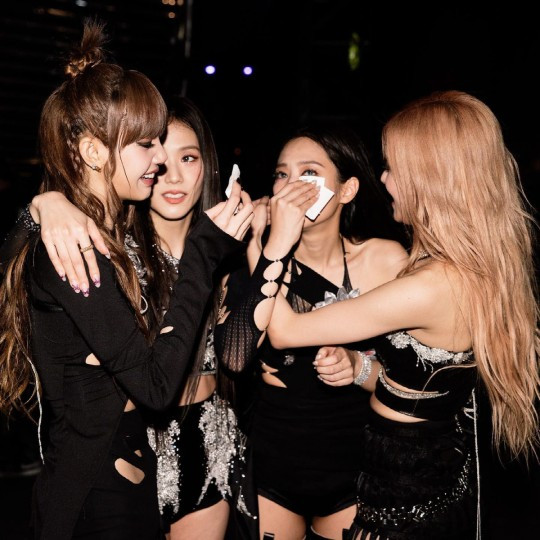 In a recent turn of events that has sent shockwaves through the K-pop community, the contractual ties binding the iconic girl group, BLACKPINK, to YG Entertainment are nearing their end. This development has ignited a whirlwind of speculation about the individual and collective futures of the group's members.
BLACKPINK, South Korea's leading girl group, has been under the YG Entertainment umbrella since its inception. However, with the contract's expiration on the horizon, the future dynamics of the group remain uncertain. Notably, Lisa, one of the group's standout members, has chosen not to renew her contract for a second time. This leaves Rosé as the only member who has reportedly decided to continue her association with YG Entertainment. The entertainment powerhouse has confirmed that discussions regarding the future are ongoing.
Jennie, another pivotal member of BLACKPINK, has been making headlines of her own. She recently appeared on the cover of the renowned Korean fashion magazine, "Harper's Bazaar." During her interview, Jennie hinted at a forthcoming solo project, suggesting that she's working on music that mirrors her unique style. While she didn't delve into the specifics of BLACKPINK's contract renewal, fans are eagerly awaiting new solo material from the star.
Since their debut seven years ago, BLACKPINK has garnered global recognition and acclaim. Their recent "BORN PINK" world tour concluded with an encore performance, but the ambiguity surrounding their contract has led many to wonder if this was their last performance as a quartet.
According to Korean media outlets, Rosé, the group's lead vocalist, has already renewed her contract with YG Entertainment. However, the fate of the other three members remains in the balance. If they choose not to renew, YG Entertainment has expressed a willingness to continue BLACKPINK's journey as a trio. Yet, it's still unclear if Jennie, Jisoo, and Lisa will align themselves with other entertainment companies.
While the world waits for more clarity on BLACKPINK's direction, Jennie's upcoming solo venture is creating a buzz. Fans are eagerly anticipating her individual musical journey, especially after her recent appearance at the 2023 Met Gala. The K-pop sensation's choice of a vintage CHANEL dress for the event drew mixed reactions, with some critics feeling it didn't align with the gala's theme.
As the future of BLACKPINK hangs in the balance, one thing is certain: the group's impact on the global music scene is undeniable, and fans worldwide are hoping for a resolution that keeps the music coming.