Celebrity
BLACKPINK's Contract Renewal Uncertainty: Can Rosé and Jisoo Be YG's Saving Grace?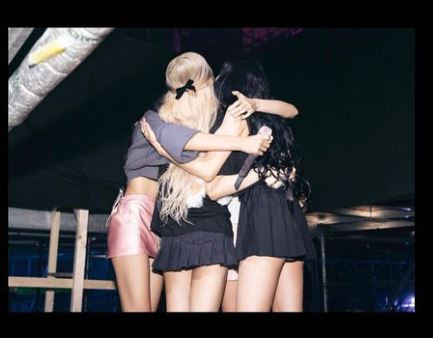 Amidst the looming contract renewal of BLACKPINK members (Jennie, Rosé, Jisoo, Lisa), even the slightest news related to them makes YG Entertainment's stock price jittery. On the 21st, when rumors spread that the members might be signing with different agencies, YG Entertainment's stock price plummeted to 69,200 KRW. The previous day, it had closed at 79,800 KRW, marking a 13.28% drop in just one day. The day's lowest point even reached 67,500 KRW.
A media outlet reported on the same day, "YG Entertainment has only re-signed with BLACKPINK member Rosé. Lisa and Jisoo have signed contracts with other agencies, receiving contracts worth billions of KRW. However, they are negotiating to continue BLACKPINK activities for about another year and a half." YG Entertainment responded to these claims, stating to Star News that "nothing has been finalized, and discussions are ongoing."
The entertainment industry has been on high alert regarding BLACKPINK's potential renewal with YG. Their seven-year exclusive contract, which began in 2016, expired on August 8th. Given their global superstar status, rumors about their renewals have been circulating worldwide. Especially, there were claims that Lisa, the Thai member, would move to an international agency after receiving a hefty signing bonus.
Adding fuel to the fire, recent photos of Lisa with Frédéric Arnault, the fourth son of LVMH chairman and CEO of TAG Heuer, sparked dating rumors, making her departure from YG seem even more plausible.
Despite the swirling rumors, the members consistently shared photos and videos showcasing their close bond, trying to reassure fans. Jisoo, in an April appearance on the YouTube channel 'I have nothing prepared,' addressed rumors of discord among the members, saying, "We laugh when we see those rumors. We joke about it."
However, without clear news about their contract renewal, fans can't help but feel anxious. The continuous emphasis on their friendship through social media posts might even increase fatigue among fans. BLACKPINK concluded their official schedule with the 'BLACKPINK WORLD TOUR [BORN PINK] FINALE IN SEOUL' concert on the 16th and 17th. Almost a week has passed since then, and the golden time for news about BLACKPINK's renewal, whether they'll stay together or part ways, seems to be running out.