TV
Bang Si-Hyuk's All-In Commitment to BTS: The Deep Trust Behind Their Renewed Contract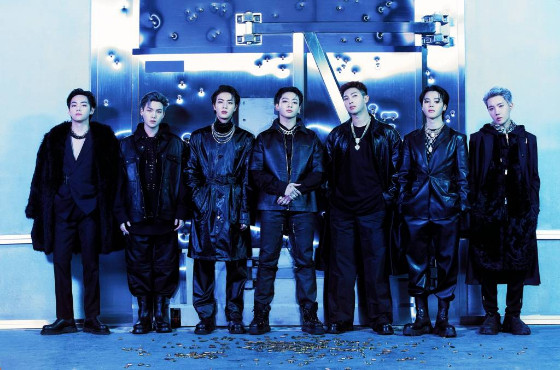 BTS, the globally renowned group, has reaffirmed their journey with HYBE·Big Hit Music by renewing their contracts. At the heart of this commitment, cherished by countless fans, lies the deep trust between Bang Si-Hyuk and the members.
On the 20th, their agency, HYBE·Big Hit Music, announced, "A board resolution was made today regarding the exclusive contract renewal with BTS members RM, Jin, Suga, J-Hope, Jimin, V, and Jungkook. Based on this resolution, Big Hit Music will sequentially finalize contracts with all BTS members."
According to Big Hit Music, considering the military service status of some members, contracts will be signed individually and sequentially. By 2025, when the new contract period begins, members currently serving in the military will have completed their duties.
Jin enlisted last December, and J-Hope began his service this past April. Suga is set to enter the training camp on the 22nd and will subsequently serve as a social service agent.
As signals point towards a full-group BTS activity in 2025, stories of Bang Si-Hyuk's dedication to the group's inception have emerged.
On a recent episode of MBC's variety show 'Radio Star', singer Baek Ji-Young, known to be close friends with Bang Si-Hyuk, appeared as a guest. Bang Si-Hyuk has produced hit songs for her like "Like Being Shot by a Bullet" and "Candy in My Ears". Baek Ji-Young shared, "I personally approached Bang Si-Hyuk for 'Like Being Shot by a Bullet'. I wanted a ballad from him, and we've collaborated on many tracks." She recalled a past conversation where Bang Si-Hyuk candidly expressed, "I have a project I need to fully commit to. I can give you a song, but it won't be one I've truly written." Not long after this conversation, BTS made their debut, revealing the project he was referring to.
Bang Si-Hyuk's commitment to BTS was so profound that he even declined a request from his close friend, Baek Ji-Young. BTS debuted in June 2013 under Big Hit Entertainment, HYBE's predecessor, with "2 COOL 4 SKOOL". Since then, they've topped charts worldwide, including the US Billboard, UK Official Chart, Japan's Oricon, iTunes, Spotify, and Apple Music. They've also performed at the three major US music award ceremonies: the Grammy Awards, American Music Awards, and Billboard Music Awards. In 2021, they became the first Korean pop act to be nominated and perform at the 63rd Grammy Awards, continuing their streak of nominations for three consecutive years until 2023. Their win for 'Artist of the Year' at the 2021 American Music Awards further elevated K-pop's global stature.
Upon the news of the contract renewal, leader RM personally informed fans by sharing a part of the exclusive contract for artists in popular culture on his Instagram, captioning it with "bts.bighitofficial #ARMY 2025", heightening anticipation for BTS's full-group activities in 2025.
Bang Si-Hyuk, who invested his entire musical career in nurturing BTS, and the seven BTS members, who have grown into global artists reflecting his passion and efforts, have showcased the power of unwavering trust. Their renewed commitment serves as a beacon of inspiration in the often uncertain world of the music industry.