Celebrity
SHINee's Key Reveals SM Secrets: The Man Who Rejected Him Thrice Went on to Form THE BOYZ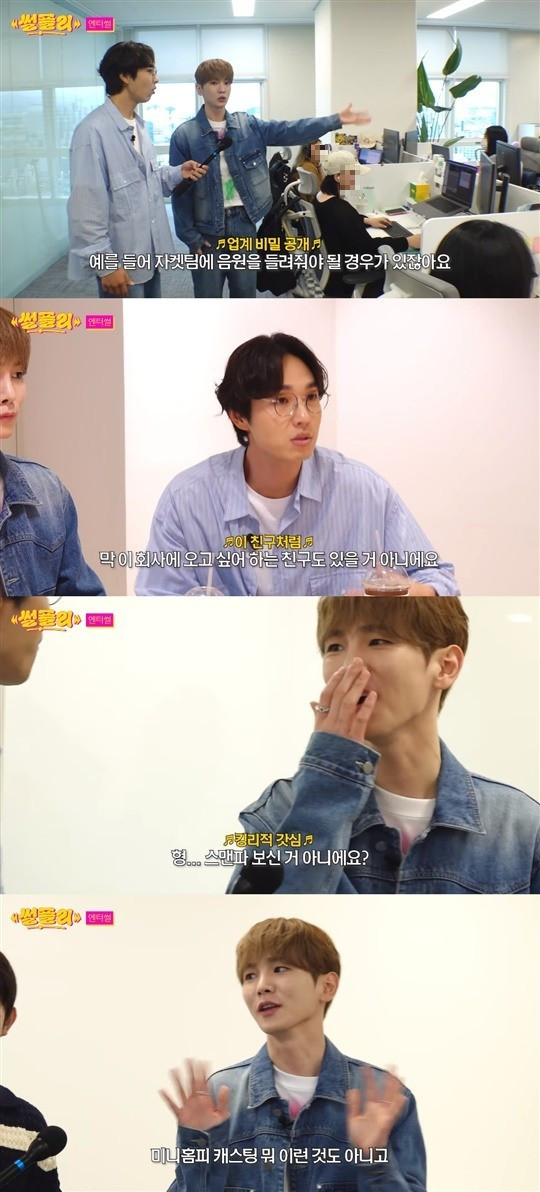 SHINee's Key has shed light on some behind-the-scenes secrets at SM Entertainment.
On September 14, a video titled "SM 16-year Veteran KEY Spills SM Industry Secrets" was uploaded on the YouTube channel 'Sseul Plee'.
In the video, Lee Seok-hoon visited the SM building. Meeting Key, he remarked, "We debuted at the same time. It's been 15 years since our debut. What's your standing in SM now?" To which Key humorously replied, "I call the directors 'bro'."
Visiting the 7th-floor company café, Key explained, "Only the employees use this. It's rented out for video call fan signing events."
When Lee Seok-hoon met with the HR team, he asked a 10-year veteran employee if people join SM because they love the artists. The employee responded, "Understanding and interest in the company are crucial, so it's a positive."
Key then met an employee who gained attention for dancing to Taemin's 'MOVE'. The employee shared, "I was the youngest in the SHINee team back then. Now I manage Red Velvet. We're preparing for Red Velvet's comeback. I briefly worked with Wonder Girls, GOT7, and MOMOLAND. I thought other companies would be better, but SM was the best." They added that the best perk is working with their favorite celebrities and that SHINee is the most handsome.
Discussing how they feel when an artist spoils an album without consultation, the employee said, "We usually stop them when we see it. Album preparations change a lot. We want to avoid misunderstandings and always provide detailed information." Key jokingly complained, "Taemin from our team does that."
Next was the A&R department. Key playfully grumbled, "Even before I finish, they're all about Taemin." An employee shared, "We're adding noise to the songs."
Key elaborated, "Because of leaks. This is something never revealed by the entertainment company. For instance, when we have to let the jacket team hear the track, we add a 'tsk' sound at the 10-second mark. Only we know about it. If that demo version gets leaked, we know it came from that team. If we send a demo with a 'tsk' sound at the 25-second mark to a broadcasting station and it leaks with that sound, we know the leak came from the station."
The A&R head, who's been with the company for 8 years, discussed the songs they've overseen, emphasizing that "SHINee songs always do well" and that "collective intelligence is prioritized."
The casting director shared, "We cast in crowded places like Hongdae and Gangnam station. We even go to remote places like Geoje Island for casting. We also do school casting. Many times, people have mistaken us for scammers. We give them our business card and ask them to verify with the company."
Key humorously concluded, "Why was I rejected three times? I wasn't even scouted; I just asked for one chance. The person who rejected me three times went on to form THE BOYZ," eliciting laughter.