Music
ITZY Tops Album Charts Worldwide with 'KILL MY DOUBT', Releases Behind-the-Scenes Snippets of 'CAKE' MV
Group ITZY has unveiled behind-the-scenes cuts of their new music video 'CAKE', riding high on the global popularity of their latest album.
ITZY made a comeback on July 31 with their new mini-album 'KILL MY DOUBT' and title track 'CAKE'. The title track 'CAKE', a vibrant summer song, is the result of their first collaboration with hit-maker Black Eyed Pilseung. With charming lyrics like "Eat it all up like a king," ITZY's cool and positive charm shines atop the upbeat melody.
The 'CAKE' music video, with its colorful backgrounds, stunning effects, cake-making point choreography, crown-making signature ending poses, and the group's signature powerful performances, caught viewers' attention and took the top spot in YouTube's music video trending worldwide for two consecutive days from August 1 to 2.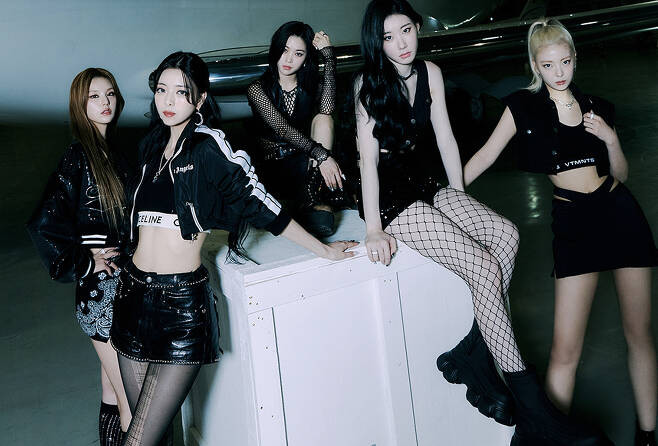 On this, JYP Entertainment released behind-the-scenes photos from the 'CAKE' music video on the 2nd. In the shooting scenes, members Yeji, Lia, Ryujin, Chaeryeong, and Yuna show off a cool mood under the dazzling summer sun that is refreshing just to look at, while also radiating a girl-crush aura in all-black styling. Wearing red outfits, they demonstrated hip charm with a charisma that contrasts 180 degrees from their cheerful dance on the rail in the music video.
Their new album 'KILL MY DOUBT', which tells the story of 'smashing doubts about oneself with belief and courage', is enjoying a warm reception on various charts both domestically and internationally. The album topped the Hanteo Chart and Circle Chart daily album charts on July 31st and the iTunes album charts worldwide and in Europe for two consecutive days from July 31st. It also showed global popularity by ranking first in the iTunes top album charts in a total of 18 regions, including Australia, Spain, Indonesia, and Singapore, until the morning of the 2nd.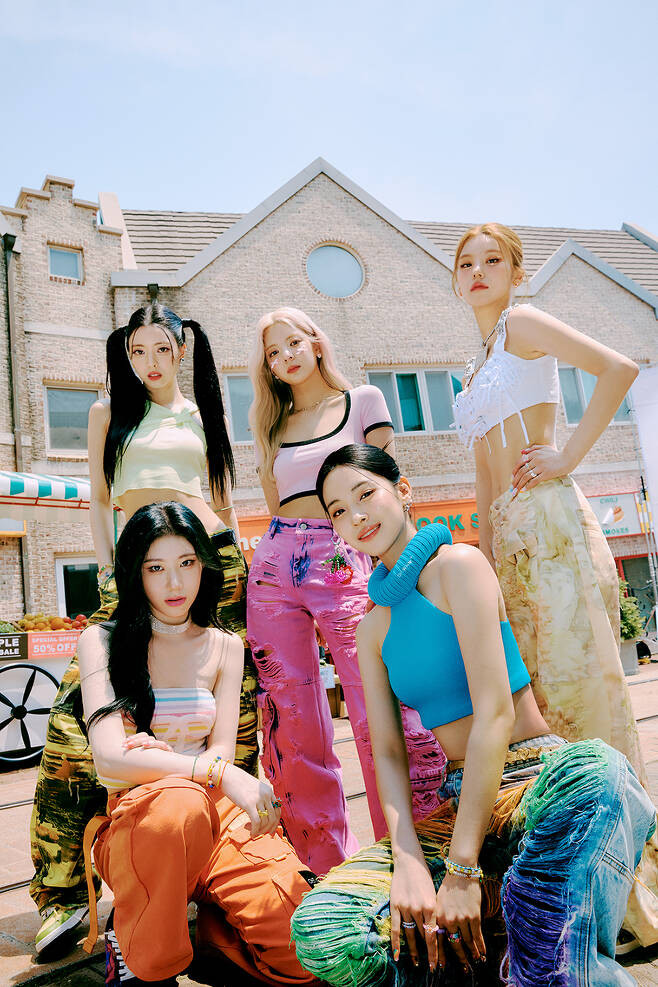 Meanwhile, ITZY held a stage of unprecedented scale at the SK Olympic Handball Gymnasium in Olympic Park, Seoul, on July 31st, marking a special comeback with the heated cheers of their fans, MIDZY. They are also presenting various content such as the 'CAKE' performance video and music video reaction video on their official SNS channels. ITZY, the 'summer queen' aiming to whet the appetites of K-pop listeners with their new song 'CAKE'-as colorful and diverse as a lemon cake's tart sweetness, a cheesecake's savory charm, and a fruit cream cake's lasting appeal-is drawing the attention of fans at home and abroad for their active performances this summer.