Music
ITZY Rules the Charts Immediately After Comeback with 'KILL MY DOUBT' - Fans Delighted with Long-awaited Stage Performance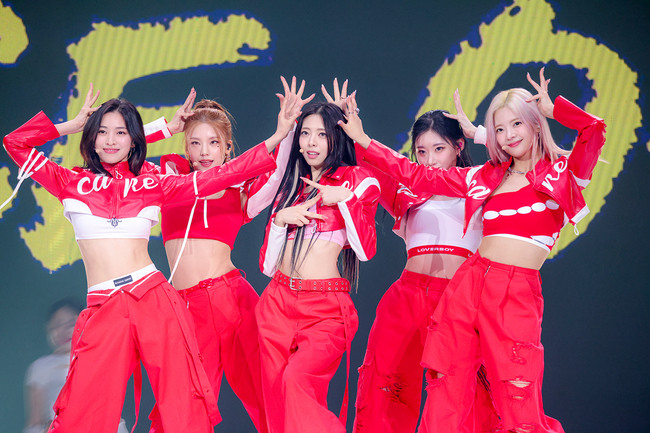 ITZY, the much-loved K-pop group, is expected to shine as the summer queen of 2023.
The band made a striking comeback with the release of their new mini-album 'KILL MY DOUBT' and the title track 'CAKE' at 6 PM KST on July 31. They later held a showcase event at 8 PM KST at the Seoul Olympic Park SK Olympic Handball Gymnasium, meeting fans both online and offline.
The grandeur of the stage was akin to an enormous boxing ring, capturing the attention of everyone present. There, Yeji, Lia, Ryujin, Chaeryeong, and Yuna unveiled performances of four new songs - 'CAKE', 'BET ON ME', 'None of My Business', and the closing track 'Kill Shot' - for the first time, delivering concert-like energy.
ITZY, known as the shining K-pop performers, warmed fans' hearts with their powerful performance, sincere vocals, and refreshing charms that perfectly match the summer season.
Celebrating their first comeback in 2023, ITZY expressed their confidence about the album, saying, "We put more effort into this album than ever before. In order to meet the fans' expectations, we've prepared the biggest scale showcase since our debut. We hope you like it a lot."
The showcase, hosted by Soran's band member Ko Young-bae, consisted of three rounds. The first was a talk corner where the members shared stories about their new album 'KILL MY DOUBT'. The youngest member, Yuna, said, "The starting point of the album was 'ITZY' itself. The title 'KILL MY DOUBT' emerged from our interviews on our thoughts and emotions. We hope this album can represent ITZY and resonate with many people."
In the second round, the members introduced the songs in the album one by one. They discussed behind-the-scenes stories about 'BET ON ME', which featured lyrics by JYP Entertainment's representative producer Park Jin-young, the music video of 'None of My Business' that included choreography from the famous K-pop dance team La Chica, and more. They also highlighted the captivating elements of other songs including 'Bratty', 'Psychic Lover', and 'Kill Shot'. They even shared special episodes about working with composer Black Eyed Pilseung for the title song 'CAKE', further increasing fans' satisfaction.
In the last round, ITZY introduced their album in 100 seconds, which evoked loud cheers and applause from the fans. The group promised to start their activities with full energy and thanked the fans, expressing their deep affection for them.
ITZY's new mini-album 'KILL MY DOUBT' topped the real-time physical album charts of Hanteo Chart and Circle Chart as well as the iTunes top album chart in 14 regions including Vietnam, Brazil, and Australia at 10 PM KST on the day of release, marking the beginning of their global popularity.