Celebrity
Irene's Solo Pursuit: Red Velvet Fans Urge SM Entertainment to Unleash her Individual Artistry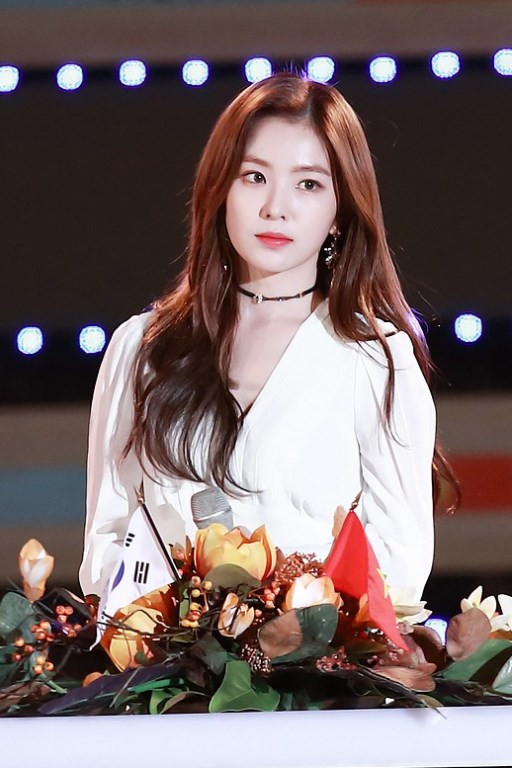 Fans of K-pop band Red Velvet, fondly called ReVeLuvs, are voicing their concerns, asserting that Irene's potential as an individual artist is not being fully harnessed. They argue that Irene's undeniable talent and magnetic personality make her a promising solo performer.
However, these ardent supporters claim that the opportunities for Irene to display her unique abilities have been far and few. They insist that Irene warrants better management and appeal to SM Entertainment to equip her with independent schedules and promotions.
The tension escalated when Irene expressed her own aspirations for further individualistic growth beyond her role in Red Velvet. In a recent proclamation, she appreciated her feats as part of the group but confessed to feeling she hadn't fully blossomed as Bae Jo-hyun, her offstage identity.
Give Irene solo jobs, better promotions. We demand better opportunities for Irene

We Demand Irene Solo Schedule#SM_TREAT_IRENE_BETTER#에셈_아이린_차별대우_그만해@SMTOWNGLOBAL @RVsmtownpic.twitter.com/dUuW3UCcLw — Irene zone 🩷 (@ZoneIrene) June 26, 2023
This public admission galvanized ReVeLuvs to rally in support of Irene, exhorting SM Entertainment to consider her aspirations and let her unravel her full potential as an independent artist.
ReVeLuvs' Manifesto Supporters have debunked the narrative that suggests Irene is either unprepared or hesitant to embark on solo ventures. They stress that she has openly declared her interest in exploring new artistic horizons if given the opportunity.
Fans reason that SM Entertainment could tap into Irene's unexplored potential by affording her individual assignments and better promotions. They suggest that this move would satisfy the fan base and further boost Irene's artistic growth.
With Red Velvet's packed itinerary for 2023, including a full-length album release and a global tour, ReVeLuvs urge that Irene's solo pursuits should not be pushed to the backburner.
As the pressure piles up on SM Entertainment, all eyes are on how the company responds to the growing clamor from ReVeLuvs. Will they acknowledge the appeals of the fan community and pave the way for Irene to shine as a solo artist? Only time will tell.