Celebrity
Red Velvet's Irene and Seulgi Blocked from Beyoncé's London Show: The Untold Story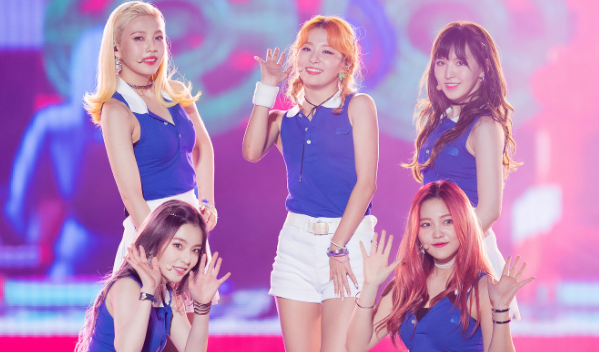 In an unexpected turn of events, Irene and Seulgi from K-pop group Red Velvet were unable to witness Beyoncé's concert from her "Renaissance" world tour in London this past weekend, a disappointment that left their fans feeling empathetic.
The two Red Velvet stars were seen at the entrance of Tottenham Hotspurs Stadium in North London on Sunday, eagerly waiting to be part of the 41-year-old pop sensation's much-awaited performance.
A fan reported on Twitter that the duo seemed "distressed" as they grappled with issues at the entrance, suggesting that they might have been mistakenly directed to the incorrect gate which led to their denial of entry.
A Twitter user, @boywithlub, posted, "Guys Seulgi and Irene from Red Velvet are at [the] Beyoncé [concert]. They were right in front of me. I am freaking out." He added, "I'm working at [the] Beyoncé [concert] and just came out [of] the office, and they were right there about to get their tickets scanned. I didn't approach [because] the show had already started, and they were clearly stressed. I think they came to the wrong gate [because] they got turned away. I hope they got in."
ReVeluvs, as Red Velvet's fans are known, were left anxious about whether Irene, 32, the group's leader, and Seulgi, 29, the lead vocalist, managed to gain entry to the venue.
Some time later, however, Seulgi provided an update on the Bubble messaging app, a platform where K-pop idols engage with fans, stating regretfully that they did not get to experience Beyoncé's performance.
According to a Koreaboo report, despite successfully scanning their tickets, the pair ran into issues with the ticket of the staff member who was with them. They sought assistance at the ticketing office, but when they tried to re-enter, security blocked their entry since their tickets had already been scanned.
Fan reactions on Twitter ranged from sympathy to suggestions for future Beyoncé concerts. One fan posted, "Still thinking about how Seulgi and Irene couldn't go see Beyoncé. I feel so bad for them, that's [got to] be devastating."
Another fan optimistically suggested, "Here's to hoping Seulgi (and Irene) can get backstage passes if Beyoncé ever does a concert in South Korea."
The five-member band Red Velvet, consisting of Irene, Seulgi, Wendy, Joy, and Yeri, launched the European portion of their "R to V" tour in May, hosting shows across France, Germany, Netherlands, Spain, and the United Kingdom. Sadly, Joy could not accompany her bandmates on these European performances due to health issues.
In an ironic twist, Irene and Seulgi had a chance to attend Beyoncé's concert as it coincided with their own London performance at the OVO Arena Wembley. However, an unfortunate turn of events prevented the duo from seeing their idol on stage.