Celebrity
Red Velvet's Irene and Seulgi Missed Beyonce's London Concert? Spotted Puzzled at the Entrance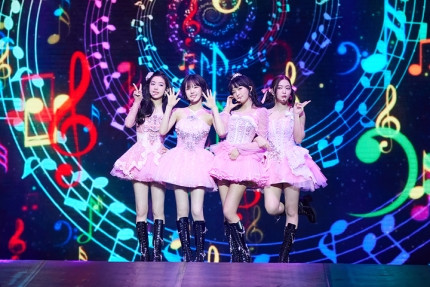 It appears that Red Velvet members Irene and Seulgi were unable to attend Beyonce's London concert.
Recently, American Hallyu media outlet Allkpop reported that Red Velvet's Irene and Seulgi could not enter Beyonce's London concert due to ticket issues.
Previously, Seulgi, a long-time fan of Beyonce, had excitedly revealed through a fan interaction platform that she had secured tickets for the concert at Tottenham Hotspur Stadium.
However, according to the report, Irene and Seulgi were captured looking perplexed in front of the concert venue. A fan reported witnessing the duo struggling to gain entrance to the show.
Later, Seulgi explained on the fan interaction platform, "We successfully scanned our tickets, but an issue arose with the ticket of one of our accompanying staff members. We headed to the box office to help our team member, but when we tried to re-enter the venue, we were told that our tickets had already been scanned and we couldn't get back in."
The incident is particularly regrettable for fans as Seulgi, who has consistently professed her admiration for Beyonce, has even dreamt of sharing a stage with the superstar.
Meanwhile, Red Velvet successfully held their 'Red Velvet 4th Concert: R to V' at Berlin's Verti Music Hall on May 27th (local time) and at Amsterdam's AFAS Live on May 30th.