Music
BTS 10-Year Anniversary Event Expected to Draw '300,000 Fans'; Prime Minister Emphasizes 'Full Safety Management'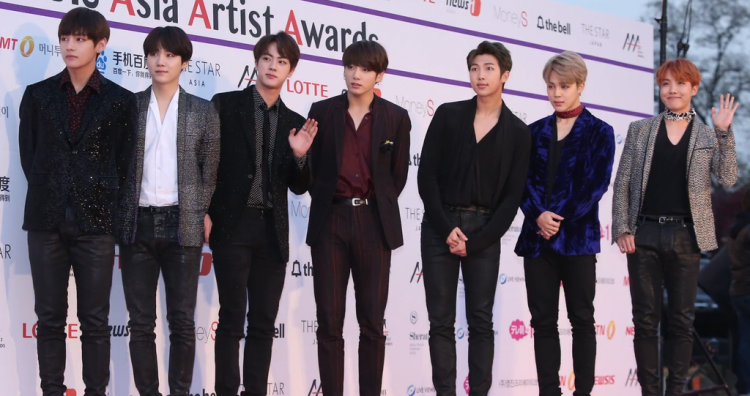 Prime Minister Han Deok-su has directed full safety measures in anticipation of a massive turnout at the 10-year anniversary celebration of the group BTS (Bangtan Boys).
On the eve of the 'BTS 10th Anniversary Festa @ Yeouido' event, set to take place in the vicinity of Yeouido Hangang Park on the 17th, Prime Minister Han on the 16th directed the Ministry of Public Administration and Security, the Ministry of Culture, Sports and Tourism, the Ministry of Land, Infrastructure and Transport, the Fire Agency, the Police Agency, and the City of Seoul to implement safety measures to prevent accidents from the expected crowd.
The Seoul Metropolitan Police Commission estimates a crowd of 300,000 for the event. In response, the Prime Minister instructed related departments on the morning of the 16th, "A large number of people will be gathering at the same time," and emphasized, "As the event includes a fireworks display and ends late, there is a risk of accidents due to large crowds moving to bridges and roads all at once. Ensure maximum safety."
He further directed, "Thoroughly check transportation countermeasures as people returning home after the event could flock to subways and buses, leading to accidents," and advised, "Make sure that foreign spectators are adequately guided by safety broadcasts and signage."
Given the festival taking place in downtown Seoul, traffic control will be implemented around the Yeouido event area starting from 12 pm on the 17th. The police plan to fully control Yeouidong-ro (from the southern end of Mapo Bridge to the front of 63 Building) from 2 pm to 10 pm, and if vehicle congestion worsens, they plan to further control sections including Yeoui Upper IC and International Financial Road.
Meanwhile, the 'BTS 10th Anniversary Festa @ Yeouido' will feature attractions such as the BTS History Wall, an exhibition of 'Run BTS' stage costumes, a 10th-anniversary festival commemorative sculpture, and a tattoo sticker experience booth.
At 5 pm, group leader RM will appear in person at the 'ARMY Lounge' set up within the event space to host a special corner named '5 pm, This is Kim Nam-joon.' Following this, at 8:30 pm, a grand fireworks display will unfold, accompanied by BTS's music and narration by member Jungkook.