Music
A Decade of BTS: A Turning Point for K-pop and an Anticipation of the Future [BTS 10th Anniversary Special]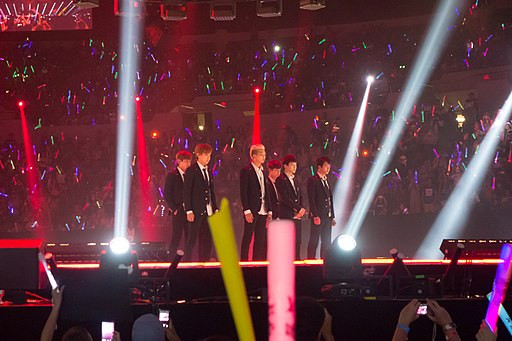 With the arrival of June 13, BTS is celebrating their 10th year since debut. The accolades BTS has earned over the past decade are arguably some of the most glorious moments in the history of K-pop since its inception. BTS, a group making unprecedented strides in the annals of K-pop, have traversed an exceptional path over the past ten years. In this second part of our feature, we explore the course BTS has carved, as well as the path K-pop needs to follow in their wake.
BTS represents a turning point, not just for a group or a label, but for K-pop itself. They broadened K-pop's stage from a regional scope to a global platform, transforming it from a subculture to mainstream culture. They've been the quintessential underdog story, a small to medium-sized miracle.
Thanks to BTS, K-pop idols no longer aim merely to be number one domestically. From the planning stages, they target the global market, actively engage in overseas activities soon after debut, and dream of topping the Billboard charts. This 10th anniversary of BTS prompts us to ask: How has K-pop's status changed and where should it head next? As the title of BTS's 10th-anniversary commemorative single album suggests, let's envision the 'Take Two' of BTS and K-pop.
◇Following BTS, FIFTY FIFTY emerges
The number of K-pop groups charting high on Billboard has surged since BTS. Notably, their presence on Billboard's 'Hot 100' chart is quite impressive. Known as the 'popularity barometer', the Hot 100 chart ranks based on weekly digital sales, streaming counts, and radio airplay. For example, BLACKPINK's 'Pink Venom' peaked at No. 22, NEWJINUS' 'OMG' hit No. 74, and TWICE's 'Moonlight Sunrise' reached No. 84. As of June 14, rookie girl group FIFTY FIFTY is ranked at No. 23.
FIFTY FIFTY made headlines in February when their song 'Cupid' debuted at No. 100 on the Billboard Hot 100 and climbed to No. 17. They've charted for 12 consecutive weeks, a record for a K-pop girl group. Such an achievement is remarkable, considering the group is from a small to mid-sized agency and has only five songs released within four months of debut. Their catchy, hummable melodies, coupled with savvy marketing via social media platforms like TikTok, have earned rave reviews. FIFTY FIFTY's success perfectly showcases that K-pop is no longer a minor genre propelled merely by fandom.
Pop culture critic Jeong Deok-hyun notes, "When BTS first topped the Hot 100 chart, some argued it was due to the actions of a select group of fans and not representative of general popularity. Such prejudices have been far surpassed. As the foundation of the K-pop genre broadens, so does the scale and depth of its fandom."
◇Even if you clone BTS, you won't get another BTS... "We need to cultivate 'Unique-dols'"
The systematic training and management of artists, a unique aspect of the K-pop industry, has resulted in notable trademarks such as synchronized dance moves and teamwork. These attributes fostered a fanbase enamored with uniform performances, one of the reasons BTS is so loved.
However, experts unanimously agree that the key weapon to capture the global market lies elsewhere. Pop culture critic Jeong Deok-hyun stated, "The reason global fandom can exist is because of 'empathy'. The conventional K-pop system takes music composed and written from the outside and adapts it to fit the group's performance. While this isn't meaningless, it isn't an easy system to build global empathy with."
One of the reasons BTS achieved worldwide success lies in their deviation from the Korean system and values to establish a more global system. Their biggest secret to success is the growth from being 'performers' who optimize external concepts to 'artists' who communicate through their inner stories. Even if their journey begins as idols through trainee life, training, dormitory living, and management by the agency, the common consensus is that they can resonate in the global market only if they can grow into 'artists' by expressing their thoughts through their music.
An industry insider said, "An idol is a 'performer', but an artist is a person who incorporates their thoughts into their music. BTS attempted this," and added, "We are at a point where we need a system to nurture idols into artists." They continued, "We need to break away from the conventional idol structure, where they follow the concept decided by the company, and create an environment where idols can more freely express themselves. This is how groups full of personality like BTS will emerge." The point being, even if you replicate BTS, you cannot achieve success like BTS. A unique star cannot be discovered through the obsession of finding a 'post-BTS'. Experts diagnose that the next generation of K-pop players will emerge when we break away from this obsession and pursue freedom and individuality.
◇"Not an end, but a beginning" K-pop's 'Take Two' with BTS
BTS is currently on a group activity hiatus. Since Jin enlisted in the military at the end of last year and J-Hope in April this year, they are concentrating on individual activities for about three years, and a full group activity resumption is expected in 2025. Even though we can't see the complete BTS, experts express optimism that this three-year period will help BTS and K-pop to have a long life. BTS also expressed their desire to "be together for a long time" to their fandom ARMY in celebration of their 10th debut anniversary. On the 11th, Suga said on BTS's official Twitter, "Thank you ARMY for being with us for 10 years. We've tweeted a lot. Let's go together to become the Bangtan elders," making fans laugh. Jimin said, "Growing old together feels so reassuring. I'm not lonely because we experience and remember so much together. I hope we can always be a comforting presence for you." Messages from Jin and J-Hope, who are currently serving in the military, were also released. Jin wrote, "Let's be together forever, whether it's 10 years or 100 years. My life is truly happy because of ARMY," promising a future with ARMY.
Of course, the future of K-pop is not entirely solid. In particular, the deeply rooted racism of the Anglophone market, which BTS could not completely eliminate, still persists. Although BTS was nominated for the 'Grammy Awards' for three consecutive years, they have not won. The Grammy Awards, along with the Billboard Music Awards and American Music Awards, are considered the dream awards for artists as they are determined by votes from music industry insiders. However, the Grammys have faced annual controversy over racial discrimination as they primarily award English-speaking singers. In the core of the music industry, there is still a rejection of K-pop. But we all know. The world has already soaked up the messages of peace and reconciliation that BTS has consistently sung about. If K-pop's challenge does not stop, the wall of discrimination and prejudice will surely crumble.