Music
ATEEZ Takes Home Number Of Awards During SBS' 'The Show'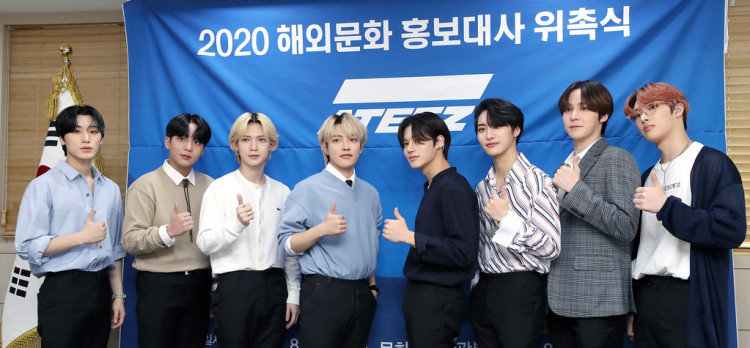 Undoubtedly, ATEEZ's success perseveres to give out their best show in all of their ventures. As the band's 'Zero: Fever Part.1' album continues to climb its way to the top in various song, and album charts, the South Korean all-boy group bagged the greatest number of awards at SBS's 'The Show.'
8월 4일 더쇼초이스 주인공은? #ATEEZ 의 #INCEPTION 입니다! 더쇼초이스의 수상을 축하합니다! #더쇼 #THESHOW @ATEEZofficial pic.twitter.com/Qk9BrQyRXN

— THE SHOW (@sbsmtvtheshow) August 4, 2020
On August 4 (Tuesday), the emerging K-pop boy ensemble acclaimed their junior prize at the SBS' 'The Show' music broadcast. According to Hellokpop, the achievement is in simultaneous wake of their comeback EP 'Zero: Fever Part.1's' success.
About 'Zero: Fever Part.1'
Shortly five days after the mini-album launch, the band's 'Inception' title track skyrocketed its physical sales and streams, leading the single to score a significant number during 'The Show's' broadcast. The sum of the figures collaboratively paired up with the extreme live voting power from the ATINYs. With all that said, ATEEZ went home by blowing one's trumpet as 'The Show's' grand champion.
The South Korean idols did not fail to gratify their beloved fans for the
continuous support and trust as it took them quite a while before they released their comeback EP.
ATEEZ's bandleader, Hongjoong, concluded his thank-you speech by highlighting their respective families and staff's efforts. The finale words marked the show's episode that goes this way, "We will become ATEEZ that works harder in the future."
The comeback EP of ATEEZ has surpassed the 200,000-sales mark in just 27 hours after its release. On the other hand, the band's 'Inception' music video has achieved 10 million views within a day. As of writing, the video is nearing to hit the 30-million-mark.
In a Forbes report, ATEEZ showcases their humid balance of being an artist entering a new chapter of their career, as they aim to fulfill their promise as a group to make a global impact.