Drama
'Doctor Cha' Under Fire for Predictable Twist as Finale Nears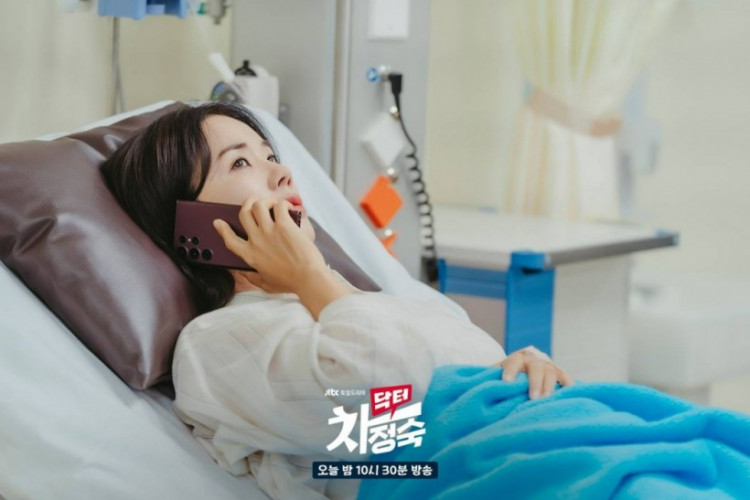 Popular medical series "Doctor Cha" is nearing its end, having garnered much acclaim since its premiere. However, the recent episode has stirred controversy among viewers, some of whom have expressed frustration over the plot's direction.
The JTBC medical drama "Doctor Cha," featuring Uhm Jung Hwa and a stellar ensemble, is quickly approaching its grand finale. The narrative, which portrays a housewife's journey to revive her medical career after 20 years, has captivated audiences with compelling performances and on-screen camaraderie.
The series' seven-week run has been met with widespread praise, even surpassing "Itaewon Class" in viewership ratings, a historical achievement in K-Drama. Nevertheless, the drama's path has not been devoid of criticisms, with the latest episode eliciting heightened viewer discontent.
Episode 14 displayed a cliched twist where Cha Jung Suk, portrayed by Uhm Jung Hwa, coughs up blood, a common trope in K-Dramas to foreshadow the character's impending demise. This narrative turn has sparked outrage among fans, especially considering that the protagonist has already been grappling with her husband's infidelity.
Many viewers lamented the prospect of a tragic ending for Cha Jung Suk. One frustrated fan expressed, "I think I'll drop this drama before it even ends. I don't see the point of taking the main character out especially in its final week."
Nevertheless, a contingent of the audience maintains hope for a positive conclusion. With just two episodes remaining, viewers are rooting for Cha Jung Suk, who has faced both a heartrending illness and personal betrayal.
In spite of the critique, the series experienced a boost in its ratings for the episode in question. Episode 14 saw an 18.2% rating, bouncing back from the previous episode's 14.4% rating, a notable recovery. Furthermore, the episode achieved the second-highest rating of the series, following closely behind episode 12's 18.5% rating.
In the competitive landscape of weekend dramas on cable channels, "Doctor Cha" maintains its leadership position, even outshining "Tale of the Nine Tailed 1938."
The climactic final episodes of "Doctor Cha" will air on Saturday and Sunday at 10:30 p.m. KST on JTBC, amidst a mix of anticipation and critique.