Celebrity
Contentious Article Ignites Controversy: BTS ARMY Decries Alleged Snubbing of Jimin and Suga, #FreeJimin Trends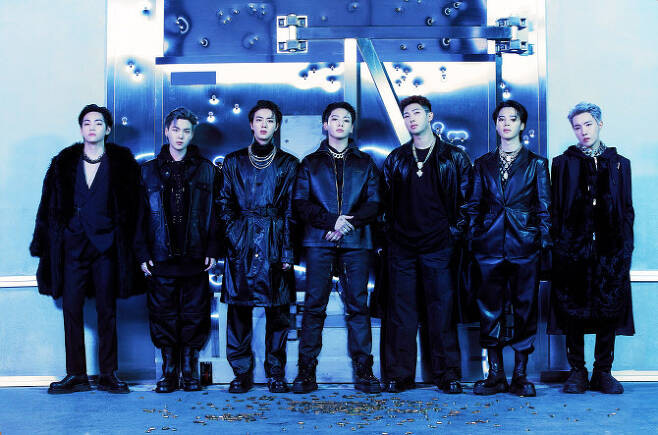 A recent article published in Weverse Magazine has ignited a firestorm within the BTS Army and the broader K-pop community, as it is perceived to be subtly dismissive, or "throwing shade," at BTS members Jimin and Suga.
The contentious article made comparative statements regarding the two artists' independent triumphs, which BTS fans, known as the ARMY, regarded as an overt undermining of the highly regarded Korean pop idols' accomplishments.
Genesis of the Controversy
The uproar originated from the Weverse article titled "Morgan Wallen is the most wanted man in music." It was perceived to undervalue the K-pop idols' achievements while excessively praising those of Wallen, a country music sensation.
According to fans, the article unfavorably juxtaposed Wallen's album "One Thing at a Time" with the perceived struggle of K-pop albums to secure the leading position.
This implied slight has incited sentiments of underappreciation among fans regarding their idols' accomplishments.
ARMYs Retaliate: A Mix of Displeasure, Disappointment, and Outrage The Weverse article's negative reception was immediate and broad, with ARMYs voicing their disapproval across various social media platforms. They emphasized the significant influence of BTS members, especially Jimin and Suga, on the surge of HYBE's stock value.
Fans were offended by the article's seemingly dismissive characterizations of Jimin's debut track "Like Crazy" - a Billboard HOT 100 leader - and Suga's successful solo world tour as "partial successes."
A disturbed fan expressed their dissatisfaction on social media, stating:
"HYBE's absence of professional demeanor is profoundly disconcerting.
Casting a cloud over their own artists is not only counter-intuitive but also strikingly unprofessional."
Additionally, the insinuation that Morgan Wallen is a casualty of cancel culture, despite his history of racial slurs and COVID-protocol violations, further fueled fans' outrage.
A fan expressed:
"By framing Wallen as an undeserving victim, you are sending a distressing message to all fans, particularly those of color, who support HYBE-affiliated groups."
Question Marks Over HYBE's Priorities
Fans were additionally perturbed by what they perceive as HYBE's disregard for the crucial roles that BTS' Suga and Jimin have played in the company's success.
According to fans, the company seems to be downplaying the idols' hard-won achievements, while overtly applauding a contentious western musician.
One outspoken critic remarked:
"It's astonishing to witness a platform associated with HYBE discredit the very artists who have catapulted the company to its current prominence. It feels like a direct affront to every dedicated fan."
The explosive Weverse article certainly sparked a lively debate. It forces us to scrutinize the inherent prejudices in the music industry and the challenges Asian artists encounter on their path to worldwide recognition.