Music
Stray Kids Unveils 'Unique' MV Teaser Ahead of Comeback, Evoking a Blockbuster Film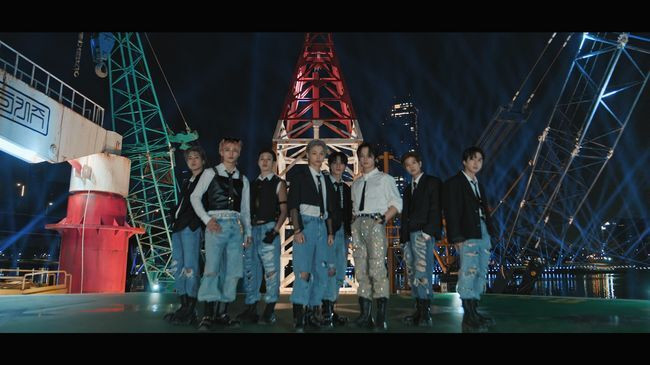 With their comeback just three days away, Stray Kids made a splash with the premiere of their new song 'Unique's' music video teaser.
Stray Kids will release their third full album '5-STAR' on June 2nd. In the lead-up, they've been heightening the comeback anticipation with high-quality teaser content such as teaser images, 'UNVEIL: TRACK', and mashup videos. At midnight on the 29th, they unveiled the music video teaser for their title track 'Unique,' which bears a striking resemblance to a blockbuster movie trailer, on their official SNS channels.
The teaser presents a grandiose visual spectacle that instantly captivates. As Lee Know is surrounded by a mysterious group, the members unfold a 'top-notch' operation to resolve the situation. Despite the nerve-racking circumstances, their unwavering charisma keeps viewers glued to the screen. Eventually, all eight members gather under the spotlight, vividly asserting their presence. The outcome of the blockbuster-like operation by Stray Kids arouses curiosity.
The title track 'Unique' adds a touch of novelty and challenge to Stray Kids' own quirky and unusual personality. The song was written and composed by the group's producing team 3RACHA, consisting of Bang Chan, Changbin, and Han. The third full album features 12 self-composed tracks including the title track 'Unique,' 'Legend,' 'ITEM,' 'Super Bowl,' 'TOPLINE (Feat. Tiger JK),' 'DLC,' 'Let's Die,' 'Collision,' 'FNF,' 'Youtiful,' 'THE SOUND (Korean Ver.),' and 'Time Out.' The album hints at the birth of a new masterpiece from the self-producing group.
To celebrate the album's release, they are opening a 'Stray Kids '5-STAR' POP-UP STORE,' further enhancing the satisfaction of fans. The pop-up store, which promises an intriguing concept, will run from June 3rd to 18th, with more details to be released in due course via the official SNS channels.
Meanwhile, Stray Kids' third full album '5-STAR' and the title track 'Unique' will officially release at 1 PM on June 2nd and midnight Eastern Standard Time. They are also planning to host their third official fan meeting 'Stray Kids 3RD FANMEETING 'PILOT: FOR 5-STAR'' at the Seoul Olympic Park KSPO DOME on July 1st and 2nd.