Music
KARD Hopes for 'ICKY' to Hit Big - A Unanimous Decision Despite Company Skepticism
The South Korean group KARD (BM, J.Seph, Jeon Somin, and Jeon Jiwoo) has broken their hiatus with the compelling track, "ICKY". Though met with initial resistance from their agency, the members were steadfast in their push for the song, showcasing their confidence and conviction in its potential success.
On the 23rd of last month, KARD released their 6th mini-album, "ICKY". This new album, launched roughly 11 months after their 5th mini-album "Re:", is the first release following their recent contract renewal with their agency.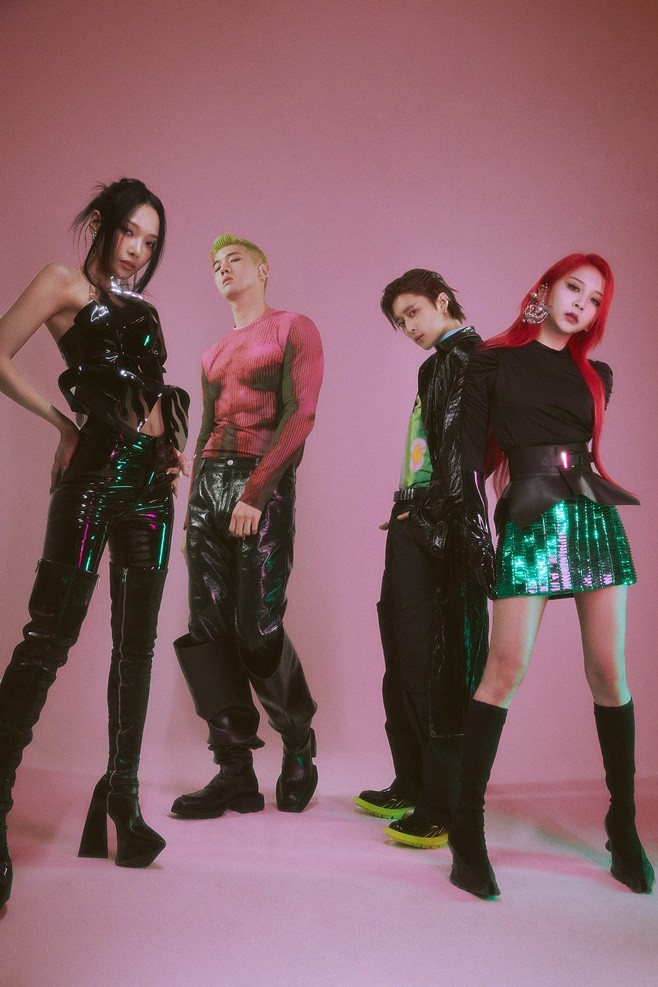 Describing the title track "ICKY", the word "sticky" was the first descriptor the group members put forth. They expanded by saying it's "a persistent and unpleasant feeling", akin to "the feeling of moss which could be disgusting due to its damp and slimy nature". But they decided to express such discomfort through this song.
The track was developed with the group members providing direct input. BM stated, "We requested a song that was a bit more intense, sexy, and representative of a co-ed group's dynamic. When the demo first came in, it was exactly that. It was entirely in English, and quite risqué, so we decided to tone it down a bit for the final version."
Jeon Somin added, "When I first heard 'ICKY', the term itself was novel and fresh. We thought we could express it well and that the public would find it attractive, which led to our decision to choose it as the title track."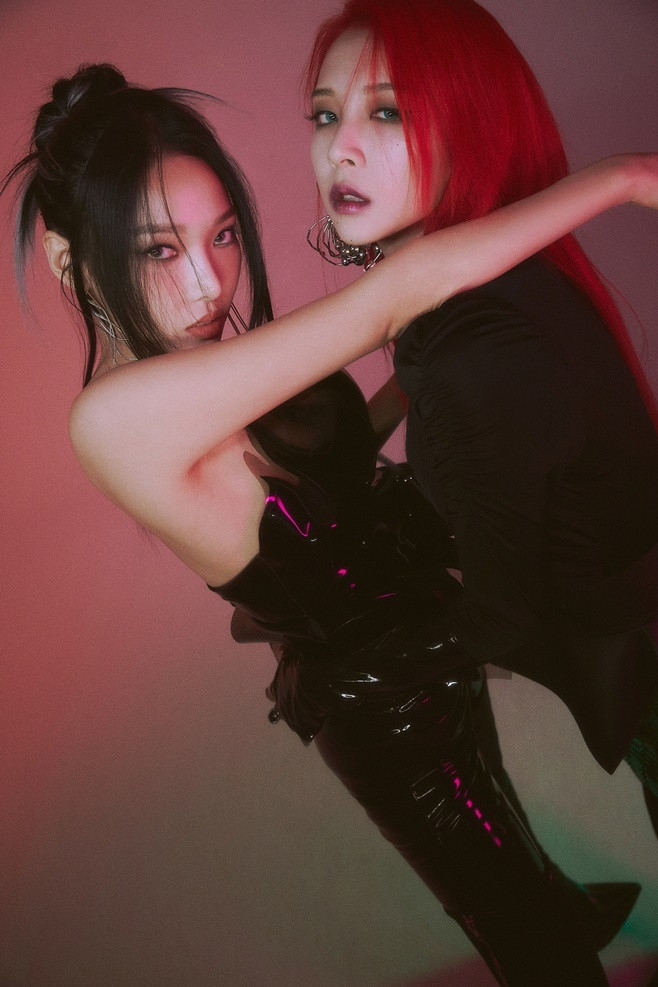 But there were obstacles to overcome. While the members were unanimous in their decision, convincing the agency was a challenge. The song wasn't initially intended to be the title track. Instead, a track that seemed to fit KARD's typical style was favored as the likely title track contender.
BM shared, "We've had this song since last November. Choosing the title track when preparing an album is always a tough decision. Some think one song is more appropriate, while others might prefer another. But for the first time, all four of us were persistent about this song." He added, "We had so much confidence in it, which made the process both exciting and nerve-wracking. If 'ICKY' isn't a success, it could become harder to assert our opinions in the future," he said, laughing.
Jeon Jiwoo revealed, "The initial title track contender was a song that was very typical of KARD. We had many doubts about whether it was the right choice because it felt predictable. This song had a unique charm and addictive quality from the moment we received it. It was a style we hadn't tried before, and it kept coming back to us. We wanted to stay true to our Moombahton roots but with a fresh feel. We pleaded with the company to 'just listen to it one more time', and they gave us the go-ahead, which is how we ended up here."
As Jeon Jiwoo mentioned, the main reason for choosing this song was its unique color. All four members agreed that the song maintains KARD's distinctive sound while introducing a fresh perspective.
BM said, "Our roots lie in Moombahton, and we later incorporated Reggaeton and Latin Pop influences. However, at some point, there was a sentiment of 'why are we only doing this genre?'. That led us to experiment with different styles as we approached our 4th and 5th year. After doing so, we felt this album should return to the classic KARD sound. Luckily, 'ICKY' had Moombahton elements, so it seemed like a good opportunity."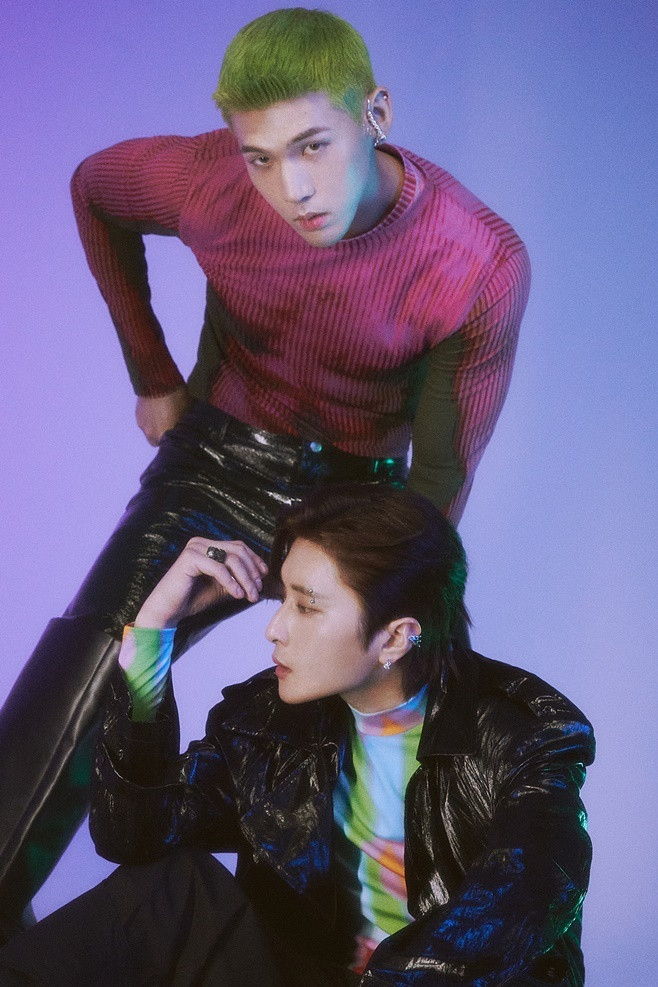 J.Seph, who was initially unaware that 'ICKY' was a Moombahton track, expressed, "That's why I liked the song. I wanted to stick to KARD's core while bringing in a new feel. It seems like 'ICKY' is the answer to that."
Jeon Jiwoo added, "We've done a lot with Moombahton and Latin genres, but our perspective wasn't broad enough. We realized there are many types of Moombahton and a variety of colors within the genre, so we hope to show you more diverse sides of us in the future."
Given their deep attachment to the song, it's hard to pinpoint just one highlight. All members enthusiastically shared the unique appeal of the track. Jeon Somin pointed out, "The word 'ICKY' itself has a hidden meaning," which she believes will "provoke curiosity among many listeners." She also noted, "The song starts with vocal play, which creates a sense of tension from the very beginning."
J.Seph said, "The word 'ICKY' is uttered by Jeon Somin. That moment feels like cracking open a door. I think it's filled with tension and the whole moment itself is charming. There's also an innuendo in the lyrics, which can be interpreted as 'Do you want to have some ramen?' There's lots of fun in it."
The fact that they are a co-ed group has always been emphasized, which gave them unique charms to showcase in this song, making it a key feature.
BM shared, "There is a conversational aspect within the song itself. As we're a co-ed group, and given our relationship, it felt like we could express the song as if we were conversing. The male parts were written like a conversation, and the female parts reciprocate it." J.Seph added, "There's a section in the middle where we exchange intense gazes," raising anticipation for their performance.
Their styling, designed to reflect the track's mood, also serves as a highlight. BM dyed his hair fluorescent green to symbolize 'moss', the theme of the track. Jeon Jiwoo chose a vibrant red, which contrasted well with the green of moss, for her hair color. The costumes were selected to express the stickiness of moss, with glossy leather and similar materials.
Besides 'ICKY', the album includes nine songs in total, featuring the members' vocals over a refreshing tropical Latin sound in 'Without You', a Latin pop genre unit song 'Fxxk you' by Jeon Somin and Jeon Jiwoo, and a Moombahton and trap-based hip-hop unit track 'Been That Boy' by BM and J.Seph, as well as remixes of previously released songs.
Regarding the unit songs, Jeon Somin explained, "We didn't initially plan to form units, but we came across some really good songs. We thought these songs would suit well if performed by female or male units, so that's how we ended up forming them."
Regarding the provocative title, they shared, "Originally, it was 'Like You', but we wanted to express intense emotions, which led to the current title." They also added, "Our female vocalists, Jeon Somin and Jeon Jiwoo, have very distinctive voices, and this song allowed us to showcase those differences. Being a group, we can't always hold long vocal notes and have to cut them off, but we believe we can effectively showcase Jiwoo and Somin's voices through this song."
Jeon Jiwoo mentioned, "If we sing the title word too sharply or honestly, it might not work, so we chose to sing it more mellifluously and viscously, which has been well received." Although there were concerns about the song being deemed unfit for broadcast, it has passed both broadcast and music inspections. She joked, "We thought it might not get approved, so we also recorded a 'Like You' version for potential broadcasting."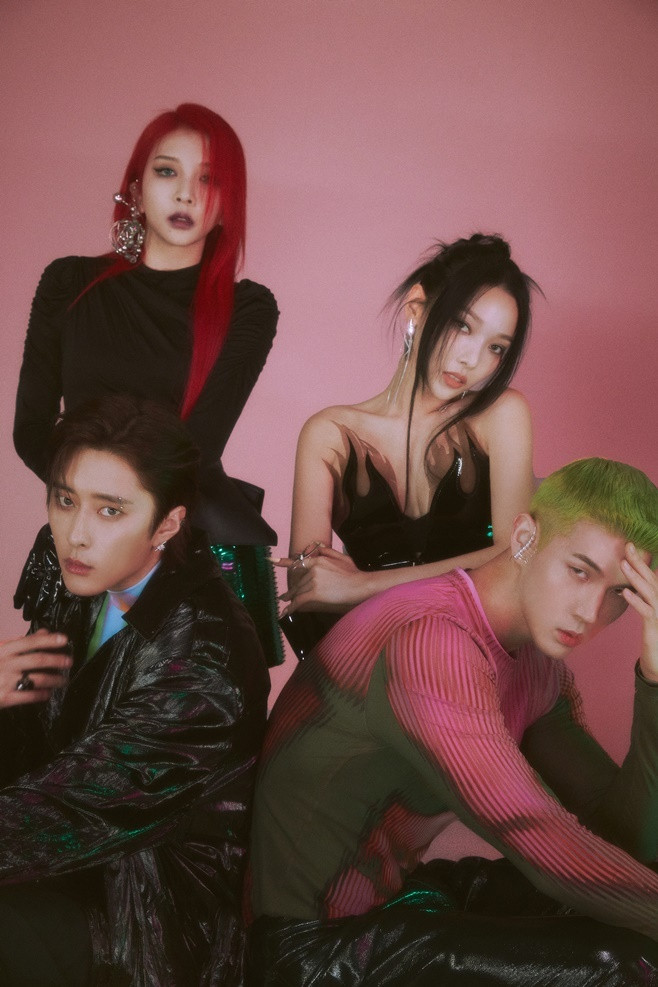 Regarding 'Been That Boy', BM shared, "The song is about the desire to confidently boast about oneself, as any rapper would. It's a fascinating song as the genre completely shifts to trap from the third verse onward, and it would be very exciting to perform it live."
KARD is a notable co-ed group in K-pop, following Cool and Koyote. They've been together for seven years since pre-debuting with 'Oh NaNa' in 2016 and recently renewed their contracts for another three years, prolonging their group's lifespan.
Despite their senior status as idols, the group's domestic recognition has been a point of concern, especially considering their stronger overseas presence. They admitted this is their "homework" and they've been reflecting on it a lot.
They've put a lot of hope into 'ICKY'. BM said, "We're stubborn about this album, so it's not without worry. We approached this album with a mindset of doing our best, and if it doesn't work out, so be it."
J.Seph added, "We've been around for 6-7 years, and lately, the feeling of 'enduring' has been strong. This time, I really wish we could do well. I hope we can win first place and also have some luck. This album feels like it really needs to work out."