Celebrity
BLACKPINK's Jennie Sparks Fashion Controversy at 2023 Cannes Festival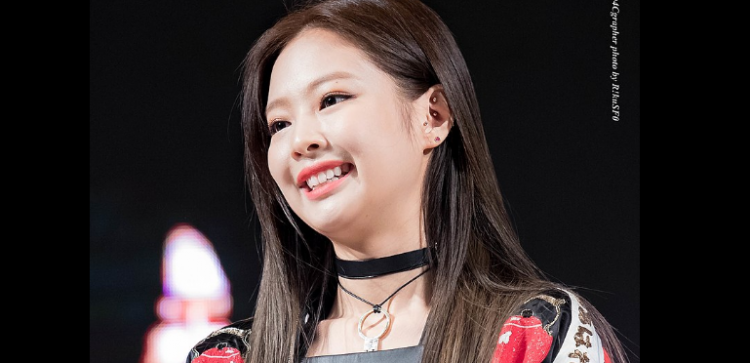 The celebrated Cannes Film Festival has recently been stirred by heated debates regarding the appearance of BLACKPINK's Jennie, particularly focusing on her dress and makeup choices during the event.
Jennie, a member of the HBO show "The Idol" cast, was the subject of diverse reactions from fans and critics alike as her Cannes outfit and makeup ignited intense discussion.
Jennie's look, although undeniably striking, sparked a wave of disappointment from many fans. Known as the 'Human Chanel' due to her role as Global Ambassador for the brand, her outfit was perceived as unflattering and her makeup deemed ageing. Critics expressed concerns about her wardrobe choice and makeup style, as they seemed to make her appear older than her age.
230524 JENNIE for #TheIdol Photocall in #Cannes2023 Film Festival

JENNIE CANNES FESTIVAL #JENNIEatCANNES pic.twitter.com/D1oTswE35m — 𝙅𝙀𝙉𝙉𝙄𝙀 𝙉𝙀𝙒𝙎 (@NEWSJENNlE) May 23, 2023
However, amidst the backlash, numerous fans countered the criticism, suggesting that Jennie maintained her typical allure, even drawing comparisons to a "Disney princess." Questions arose regarding potential changes in Jennie's makeup team, as her look appeared markedly different from past appearances. While her makeup was a contentious issue, some fans applauded the daring shift from her usual style. Jennie's sartorial choices throughout the festival generated widespread attention. Fans expressed reservations over her tendency towards monochromatic outfits, describing them as "bland." Despite these criticisms, others applauded Jennie's unique fashion sense but questioned the suitability of a non-Chanel dress she wore at the event. Jennie's dazzling red carpet ensemble was centered around a lavish Chanel dress, with a total outfit cost exceeding 40 million won. Complemented by a Chanel hairband and ribbon-strapped high heels, her outfit embodied the brand's signature luxury. However, fans were caught off guard by her drastic transformation at the afterparty, where she donned an edgy outfit from Chanel's Spring/Summer 2023 collection. Despite the controversy surrounding her Cannes wardrobe, many fans defended Jennie, emphasizing her inherent charisma that seemed to transcend any perceived fashion mishaps. Fans particularly praised her prominent features, such as her collarbone and shoulders, which added to her overall aesthetic appeal. The festival's Photocall event painted a more favorable picture. Jennie's chic, minimalist outfit at the event seemed to meet fan expectations, earning her a flurry of compliments. One fan noted, "Her photocall outfit was the saving grace," echoing a sentiment prevalent across social media.
230323 #JENNIE at The 76th Annual Cannes Film Festival JENNIE CANNES FESTIVAL#JENNIEatCANNES #TheIdol #Cannes2023 pic.twitter.com/znOfV3cQzy — JENNIE STYLE (@jendeukestyle) May 23, 2023
However, some fans maintained that Jennie's innate beauty was the real driving force behind the success of her outfit, rather than its design.
Despite the intense debate surrounding her Cannes appearance, Jennie's undeniable star power prevailed. She remains a dynamic force in the global fashion sphere, and her presence at Cannes 2023 continues to incite discussions on beauty standards and expectations in the glamorous world. As always, Jennie encourages her fans to embrace change and versatility, solidifying her status as an influential fashion figure.