Fashion
aespa Sizzles with Individualized 'Spicy' Summer Looks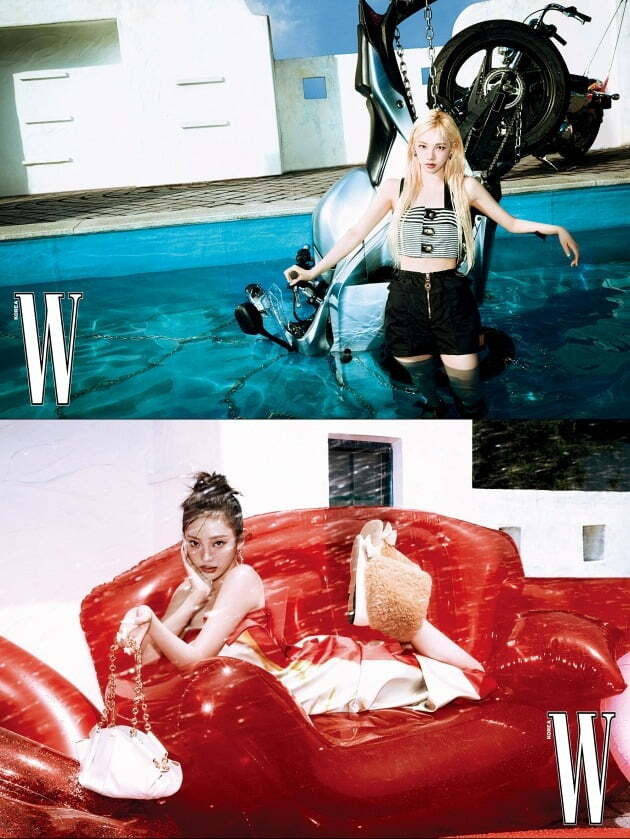 aespa, the hot sensation from SM Entertainment who's currently causing a stir with their new track 'Spicy', has now turned heads with a chic and sensual photoshoot, adding more buzz to their name.
aespa took part in a photoshoot for the June issue of W Korea, demonstrating their exceptional ability to pull off unique concepts by offering bold yet stylish visuals against the backdrop of a sweltering summer.
What's notable about this photoshoot is that each member matches with different global luxury brands, displaying their individual charms. Karina paired with Louis Vuitton, Winter with Gucci, Ningning with Loewe, and Giselle with Dolce & Gabbana, each showcasing a distinctive style that is bound to captivate the viewers.
aespa has been receiving much love since the release of their new mini-album 'MY WORLD' on May 8th. The album broke records with an initial sales volume of approximately 1.7 million copies (based on Hanteo Chart), not only setting a new high for K-pop girl groups but also topping major domestic and international album and music charts. They also seized the first-place trophy on Mnet's 'M Countdown' on the 18th.
In the meantime, aespa's vibrant photoshoot, highlighting their colorful charm, can be found in the June issue of W Korea and on W's official website.