Celebrity
Amid 'De Facto Public Romance' with V, BLACKPINK's Jennie Limits Instagram DMs as Agencies Stay Silent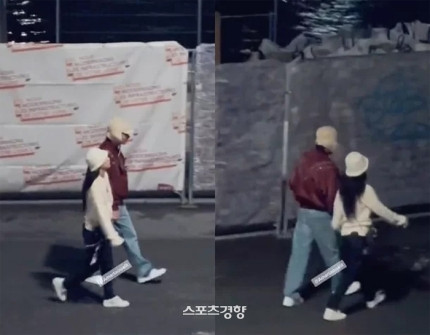 Could it be due to the persistent rumors of her relationship with BTS member V? BLACKPINK's Jennie has restricted the Direct Message (DM) feature on her Instagram. The decision appears to be in response to the flurry of DM inquiries she received on her Instagram account after recent sightings of the pair on a date in Paris, France.
As of the 19th, the DM feature on Jennie's Instagram account is in a restricted state. DM restriction is a feature that prevents users who don't follow or have recently followed from sending DMs.
Instagram explained the DM restriction feature as "a precaution set in place to protect public figures, such as celebrities and athletes, from potential harassment from a vast number of people when they suddenly become the center of attention."
On the 18th, a video was released showing Jennie walking through Paris, France with an individual believed to be V, leading to continued speculation about their relationship. The fact that Jennie has restricted DMs on her Instagram is believed to be a result of this development.
Jennie and V have already been the subjects of multiple dating rumors. Sightings of their date in Jeju Island, including pictures believed to be of the couple enjoying a drive, have been released.
An anonymous netizen released pictures of V and Jennie enjoying a date at home and traveling together, virtually confirming their relationship and sparking hot debate.
Both of their agencies, Big Hit Music and YG Entertainment, have dodged responses regarding the dating rumors of V and Jennie. However, they have stated they intend to take strong legal action against the spreaders of their personal photos, in response to calls for action against the distribution of the images. This position is essentially an acknowledgement of their romance.
Especially in the recently released video of their Paris date, figures believed to be agency staff were also captured, leading to interpretations that this is essentially a public relationship. The couple believed to be V and Jennie seemed unconcerned about the gaze of others in the video.
However, the fact that the silence of both agencies continues implies that Jennie's Instagram account has indeed been flooded with direct inquiries and criticisms from fans.