Celebrity
Captured Moments of Joy: BTS V and Blackpink Jennie's Rumored Romance Blossoms
At this point, it seems safe to suggest that the romance rumors between V from the top idol group BTS (comprising RM, Jin, Jimin, J-Hope, Suga, V, and Jungkook) and Jennie from BLACKPINK (with Jisoo, Rose, Jennie, and Lisa) are more than mere speculation. At least, that's what fans seem to believe, considering the compelling photographic evidence that the duo looks no different from any other couple in love.
An intriguing video released on the 18th added fuel to the fiery romance rumors, showing a man and woman hand in hand, strolling along the Seine River in Paris, France. Although the video was shot from a distance and the image quality isn't the best, the individual who filmed it appeared confident that the couple was indeed V and Jennie.
The pair were donned in casual attire and hats, walking leisurely without masks, not bothering to hide their faces. Holding hands, they appeared comfortable and nonchalant, unfazed by the gaze of others.
Their presence in Paris at the same time also supports these speculations. Jennie is scheduled to attend the 76th Cannes International Film Festival on the 22nd, while V headed to Paris on the 15th for a brand photoshoot and event.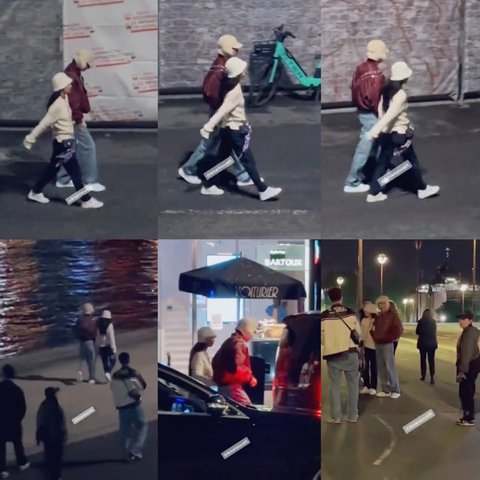 V and Jennie were first engulfed in dating rumors last May, when an alleged sighting of the duo driving in Jeju Island was shared online by a netizen. However, initial skepticism persisted, with some claiming the photo was doctored, and their respective agencies, HYBE and YG, remained mum on the issue, letting the rumors simmer.
The turning point came when more photos, presumed to be of V and Jennie, emerged. The fact that they took turns visiting New York within a day's difference for their respective schedules further fueled the rumors. In a cheeky move, both V and Jennie uploaded photos on Instagram, each taken in similar locations, yet neither addressed the dating rumors, which sparked curiosity among fans.
Even as these rumors gain traction, both HYBE and YG continue their silence, almost solidifying the relationship as a given.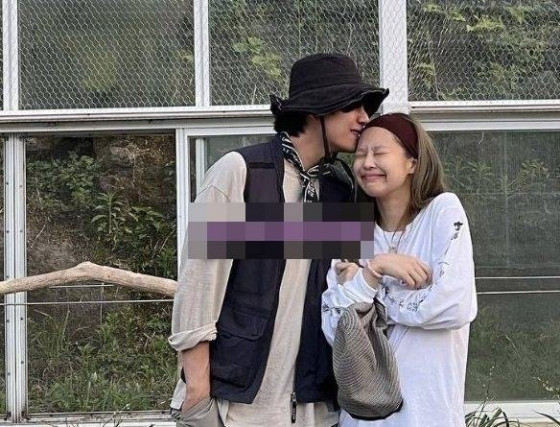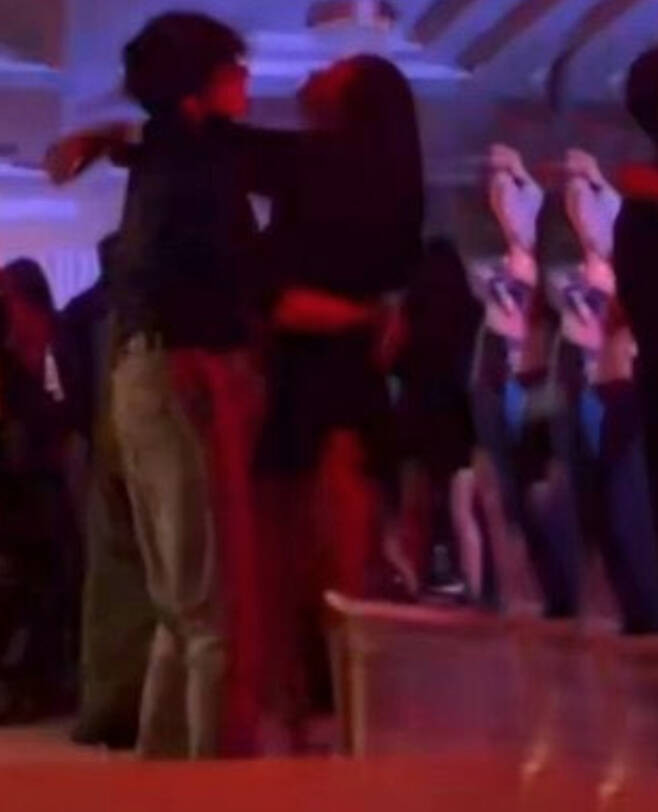 Other leaked photos show the pair wearing matching bucket hats, sharing sweet moments of skinship, praying together in front of a Buddha statue at a temple, and visiting a ranch and a botanical garden. These photos indeed make them look every bit the loving couple they're rumored to be.
Moreover, they were spotted at a concert of British pop star Harry Styles at the Seoul Olympic Park KSPO DOME last March. V was seen with actor Park Hyung-sik, securing their seats early before the show, while Jennie arrived later with Rosé, flanked by bodyguards. They weren't sitting next to each other, but their presence in the same space for an official event further bolstered the dating rumors.
Regardless of the validity of these rumors, the individuals responsible for leaking these photos and videos have drawn some criticism. However, separate from that, many fans seem to enjoy seeing V and Jennie managing their busy schedules and finding time for their alleged dates.
While HYBE and YG have yet to comment on these recent developments in Paris, there seems to be an abundance of evidence pointing towards the potential truth of their romance.