Music
TOMORROW X TOGETHER Achieves 'Career High' with 15 Consecutive Weeks on the U.S. Billboard 200, Setting New Personal Record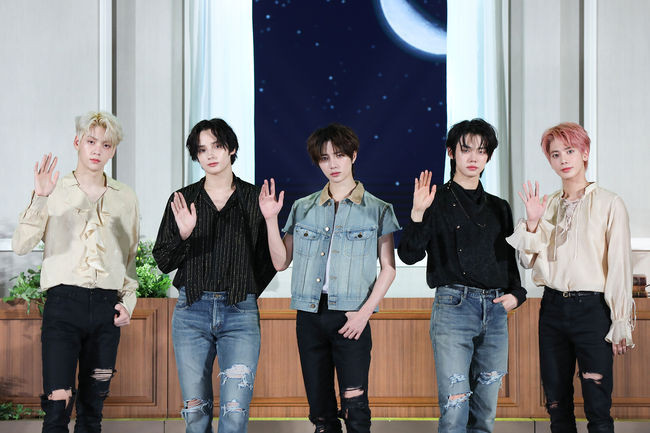 Group TOMORROW X TOGETHER (TXT) has once again reached a career high on the U.S. Billboard chart with their fifth mini-album 'The Chaos Chapter: TEMPTATION.'
According to the latest chart (as of May 20) released by the U.S. music specialist medium, Billboard, on May 16 (local time), 'The Chaos Chapter: TEMPTATION' by TOMORROW X TOGETHER (Soobin, Yeonjun, Beomgyu, Taehyun, Huening Kai) has climbed 13 spots from last week to rank 177th on the main album chart, the 'Billboard 200.' This album, which broke their own highest-ranking record by entering the chart at number one on February 11, has now replaced their own record for the longest time on the chart with 15 consecutive weeks.
As a fourth-generation K-pop group, TOMORROW X TOGETHER is the only one to have a record of staying on the 'Billboard 200' for more than 10 weeks. In 2021, they remained on the chart for 13 weeks with 'The Chaos Chapter: FREEZE,' and last year, they entered the chart for 14 consecutive weeks with 'minisode2: Thursday's Child.' They are on an upward trajectory with 'The Chaos Chapter: TEMPTATION.'
In addition to this, 'The Chaos Chapter: TEMPTATION' maintained its rank from last week at 11th place on both the 'Top Album Sales' chart and 'Top Current Album Sales' chart. On the 'World Albums' chart, it rose one spot to 5th place. TOMORROW X TOGETHER ranked 67th, climbing 16 spots from the previous week, on the 'Artist 100' chart for the second consecutive week.
Meanwhile, TOMORROW X TOGETHER, who are currently on their second world tour, 'TOMORROW X TOGETHER WORLD TOUR 'ACT: SWEET MIRAGE' IN U.S.' in six U.S. cities, will hold their first 'stadium concert' at the BMO Stadium in Los Angeles on the 27th and 28th.