Business
Climbing the Global Star Ladder: How Social Media Catapults New K-Pop Acts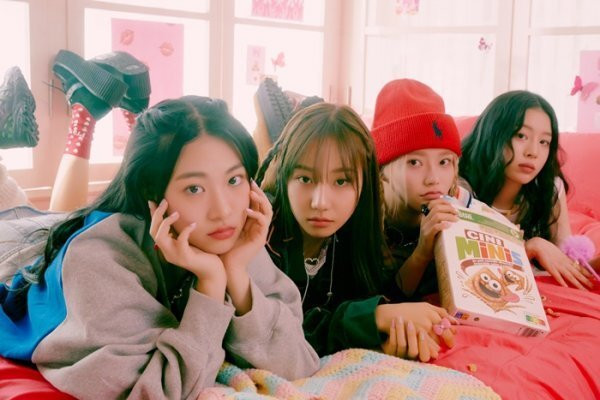 Recently, rookie girl group Fifty Fifty managed to conquer both the UK Official Charts and US Billboard Charts within five months of their debut, thanks largely to the video-sharing social media platform, TikTok. Despite originating from a small agency, their music gained traction through word-of-mouth on social media, without any massive promotional campaigns or investments in the local markets.
Social media platforms have now established themselves as essential marketing tools for the music industry and broader pop culture, including dramas. As viewership becomes increasingly fragmented due to over-the-top (OTT) platforms, the significance of generating buzz is becoming as crucial as ratings. Consequently, sites that measure buzz, such as Good Data Corporation and Lacoix, now factor mentions on social media and online communities into their rankings.
● K-pop Idols Embrace the 'Challenge' Trend
In the K-pop industry, the popularity of short videos (shorts) posted on platforms like TikTok and Instagram (Reels) is on the rise. Fifty Fifty gained their fame through such a process. Their song 'Cupid' went viral after a user uploaded a sped-up version of the track on TikTok.
To ride this wave, many K-pop idols like NCT's Doyoung, Taeyang, and SEVENTEEN have launched 'challenges' to promote their new songs. These challenges involve fans recreating brief, 20-second videos that feature key dance moves from the songs. K-pop stars have been collaborating on each other's challenge videos, creating a mutually beneficial atmosphere. NCT's Doyoung's 'Perfume' challenge, which started on the 17th last month, garnered over 200 million views on TikTok after fellow idols like Taeyeon, MONSTA X's Jooheon, and (G)I-DLE's Miyeon participated.
● Enlisting Professional Help for Viral Marketing on Social Media
Drama production teams are also uploading major scenes, posts about the lead actors' previous works, and other content on various social media platforms to pique viewers' interest. Some even hire specialized viral marketing agencies to help create buzz online.
A broadcasting official revealed on the 10th, "It can cost anywhere from 80,000 to 1 million won per post to upload related content on popular SNS channels and online communities. Prices keep rising, but it's still preferred because it can amplify promotional effects in a short amount of time."
The interests of SNS users also align with this promotional strategy, making it highly effective in raising awareness about new works. According to the 'SNS App Trend Report' recently released by app analytics platform Mobile Index, the top three areas of interest for Instagram users are groceries, outdoor activities, and OTT subscription services.