Music
Red Velvet Achieves Sold-Out Success at Their First Solo Concert in the Philippines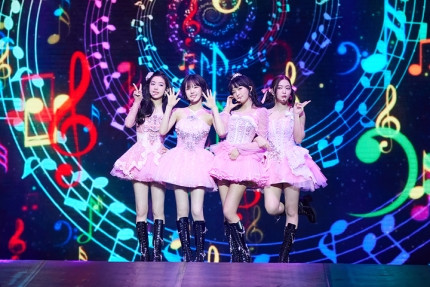 The group 'Red Velvet' has successfully wrapped up their concert in the Philippines, following performances in Seoul, Singapore, and Japan as part of their 2023 global tour.
According to SM Entertainment on the 8th, Red Velvet held their 'Red Velvet 4th Concert: R2V in Manila' on the 7th at the SM Mall of Asia Arena in the Philippines, delivering fantastic music and performances.
As this concert marked Red Velvet's first solo concert in the Philippines, it garnered high interest from local fans. Tickets sold out as soon as they were made available, demonstrating Red Velvet's powerful ticket sales and immense popularity.
Red Velvet captivated the audience with a variety of stages, including hit songs such as 'Feel My Rhythm,' 'Ice Cream Cake,' 'Red Flavor,' 'Peek-A-Boo,' and 'Psycho,' as well as refreshing and cheerful tracks like 'LP,' 'Oh Boy,' and 'On A Ride,' and chic, charismatic performances of 'ZOOM' and 'BYE BYE.'
Fans at the venue enthusiastically sang along to Red Velvet's songs, sent loud cheers, and used cellphone flashes and color stickers to fill the concert hall with the members' symbolic colors, enjoying the show.
Red Velvet expressed their gratitude, saying, "We sincerely thank you for the tremendous support you've given us today. We're truly touched and feel like we can return with great energy and good memories."
Meanwhile, Red Velvet will continue their global tour with concerts in Bangkok, Thailand, at the Thunder Dome on the 13th and 14th.