Celebrity
Red Velvet's Wendy Tops the List of Female Singers Who Would Nail Children's Songs, Seulgi in 2nd Place and Oh My Girl's Arin in 3rd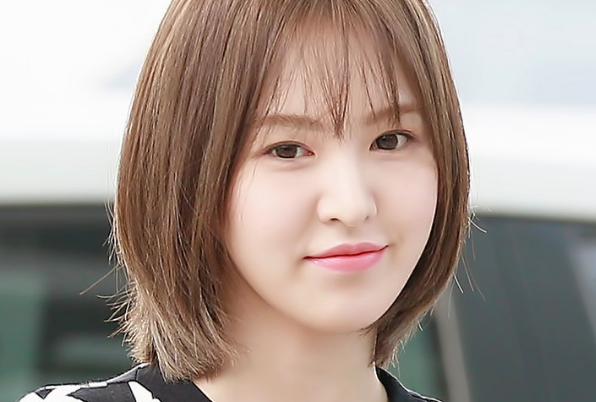 Red Velvet's Wendy has ranked first as the female singer who would excel at singing children's songs.
Ten Asia conducted a poll from April 27 to May 3 on their website, asking participants to vote for the 'Female Singer Who Would Sing Children's Songs Beautifully.'
In the poll, Red Velvet's Wendy took the top spot, followed by her fellow member Seulgi in second place.
In March, Red Velvet held their fourth solo concert 'Red Velvet 4th Concert: R to V' at the KSPO DOME in Seoul Olympic Park. The group showcased a diverse stage that included both the bright and cheerful Red concept and the sophisticated Velvet concept, in line with the 'R to V' title. Following their Seoul concert, Red Velvet will meet fans in 10 cities with 13 performances on a global tour, including Singapore, Yokohama, Manila, Bangkok, Jakarta, Paris, Berlin, Amsterdam, and London. In June, they will attend the world's largest music festival 'Primavera Sound 2023' in Spain as the only K-pop group.
Next on the list, Oh My Girl's Arin secured the third place. Arin won the Female Acting Idol award at the '2023 Brand Customer Loyalty Awards.' She made her first foray into serious acting through tvN's series 'Reincarnation,' which aired from last year until early this year. Arin portrayed the role of Jin Choyeon, the top celebrity in Daehoguk and an irresistible troublemaker, showcasing her lovely and innocent charm.
Currently, Ten Asia's website is conducting polls on topics such as 'Female Singer Who Would Be a Great Teacher,' 'Male Singer Who Would Be a Great Teacher,' 'Female Trot Singer Who Would Be a Great Teacher,' and 'Male Trot Singer Who Would Be a Great Teacher.'