Celebrity
BTS Jimin Tops Forbes Korea's 'THE MOST ANTICIPATED SOLO ALBUM' List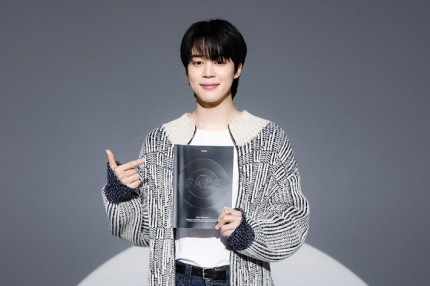 BTS' Jimin has been named the most anticipated idol for solo album, shining in popularity.
Jimin ranked first in the survey conducted by 'Forbes Korea' through the Idol Champ app from March 28 to April 11, asking which idol do you anticipate for solo activities?.
Out of a total of 54,882 votes, Jimin received 25,472 votes, accounting for 46.41% of the votes.
In this survey, Jimin, BLACKPINK's Jisoo, iKON's Bobby, GOT7's BamBam, Highlight's Lee Gikwang, Girls' Generation's Taeyeon, EXO's Baekhyun, ONF's Hyojin, (G)I-DLE's Miyeon, SHINee's Onew, TWICE's Nayeon, and Super Junior's Kyuhyun, a total of 12 people, competed as candidates.
Forbes Korea introduced Jimin, who ranked first, saying that he is known as a skilled dancer and a member who shines especially on stage, maximizing his performance by adding delicate facial expressions and emotional expressions according to the atmosphere of the song.
In addition to his impressive performances, Jimin is unparalleled in terms of recognition and influence. He is the most mentioned person in the world on Instagram, and his unique hashtag #jimin has surpassed 67 million mentions. Jimin's TikTok video dancing to 'Boy With Luv' became the first Korean individual video to surpass 100 million views, setting the most views by a Korean individual.
In March, Jimin topped the main singles chart 'Hot 100' and ranked 2nd on the main album chart 'Billboard 200' with his first solo album 'FACE' and title track 'Like Crazy,' making him the first K-pop solo artist to do so.
'FACE' is an album containing Jimin's sincere emotions over the past two years. It became the first million-seller solo album in South Korea, selling 1.02 million copies on the first day of its release. It also broke the record for the highest initial sales of a solo album with 1.45 million copies, topping the chart.
More than 10 years after his debut, Jimin has been recognized as an idol with highly anticipated solo activities, breaking numerous firsts and best records and rising to the top of South Korea's solo artists.