Music
BLACKPINK Shines as Headliner in Second Coachella Performance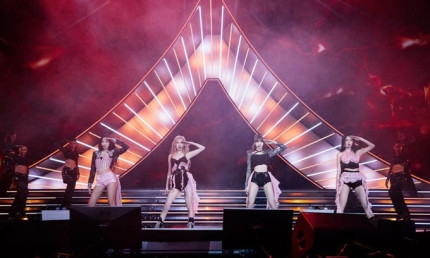 Girl group BLACKPINK took the stage once again on April 23 as the headliner for North America's largest music festival, the Coachella Valley Music and Arts Festival. Previously, BLACKPINK had performed their hit songs such as "Pink Venom," "Kill This Love," and "Boombayah" on the 16th as headliners.
This marks the first time a Korean artist has appeared as a headliner twice at Coachella. The concert was live-streamed worldwide through Coachella's official YouTube channel.
This second performance was simultaneously broadcasted on BLACKPINK's official YouTube channel as a special privilege for Coachella headliners. YG Entertainment explained, "As BLACKPINK holds the record for the most subscribers (87.2 million) among global artists on YouTube, accessibility for viewers has been greatly expanded."
Meanwhile, BLACKPINK is currently on their largest K-pop girl group world tour, 'BORN PINK,' which is expected to draw 1.5 million attendees. After successfully completing North American and European tours last year, they are now connecting with even more fans in Asia. The group also has upcoming concerts in Paris, France, and a stadium tour in four North American cities.