Celebrity
BLACKPINK's Jisoo Discovers Winter Cool Tone as Personal Color, Dyes Hair to 'Overcome Ugliness' ('Happiness Jisoo')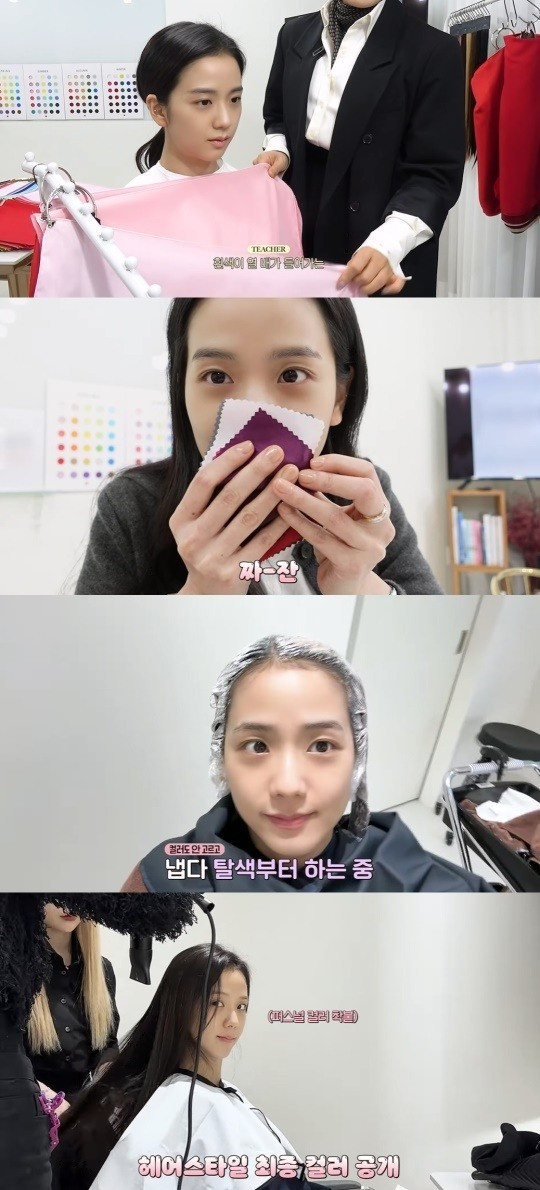 BLACKPINK member Jisoo underwent a personal color diagnosis.
On the 19th, Jisoo posted a video titled "Today's Jisoo. EP.2 PERSONAL COLOR + HAIR DYE VLOG" on her YouTube channel "Happiness Jisoo 103%."
In the video, Jisoo went to receive a personal color diagnosis. She said, "Isn't makeup all the same?" and "I like light and muted colors. I don't think I'm an autumn warm tone."
When Jisoo held up cool tone fabric, her face appeared brighter. The higher the saturation, the less it suited her, and her favorite beige shades looked too warm. Brightness was the key factor for Jisoo. She needed to have cool tones with contrasting points.
Her hairstyle was also assessed. Jisoo's hair looked better in black than brown. She also suited clean-framed glasses, saying, "I don't think horn-rimmed frames suit me well."
Jisoo was a whitish plus in the winter cool tone dark type. She said, "It was winter after all. I'll do my best" and "I have the most white clothes. I have a lot of ridiculous colors. I don't have any vivid colors."
Afterward, Jisoo went to dye her hair. She said, "As I'm about to dye my hair, my black hair suddenly looks pretty. I originally decided to go dark but changed my mind. I'll discuss it after seeing the condition of my hair."
Jisoo started with bleaching. She even bleached her eyebrows, saying, "I have to overcome this ugly process. My hair is only bleached."
Two days later, Jisoo came to dye her hair. She chose a dark brown tone. Jisoo was satisfied with the result, which matched her personal color.