Music
Taeyang Joins Forces with Jimin and Lisa: A Meaningful Collaboration with BigBang Kids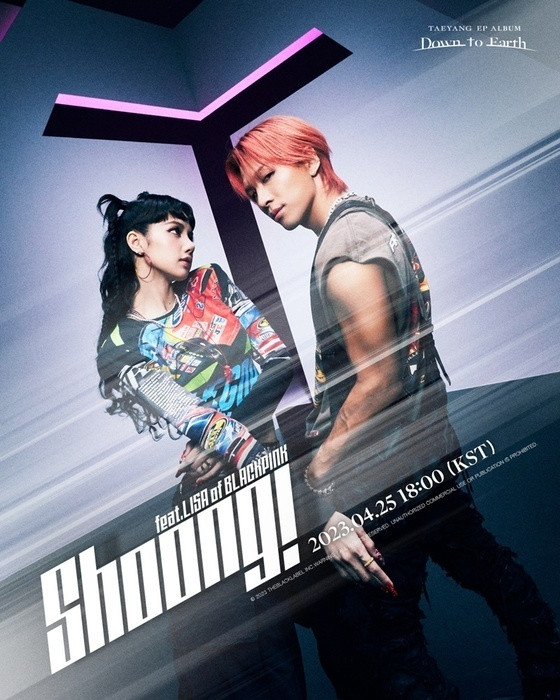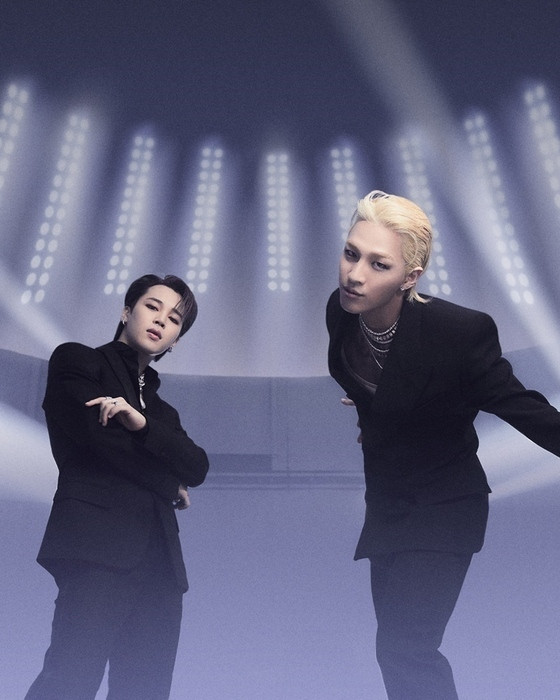 Both Jimin and Lisa are BigBang Kids, making this collaboration even more meaningful.
BigBang member and solo artist Taeyang is making a comeback, collaborating with BTS Jimin and BLACKPINK's Lisa. Both Jimin and Lisa are influential global figures and Big Bang Kids, who grew up watching Big Bang's music, making this collaboration particularly significant.
Taeyang's upcoming second EP, "Down to Earth," set to be released on the 25th, features a collaboration with Lisa on the track "Shoong!" Lisa participates as a featured artist.
This collaboration marks the first time Lisa has worked with a domestic artist. Fans are eager to see how the long-standing "chemistry" between Taeyang and Lisa, who were both part of YG Entertainment, will be reflected in their music.
On April 18, a video poster image of Taeyang and Lisa for "Shoong!" was released, showcasing their hip and swag-filled atmosphere. "Shoong!" is an R&B trap genre track with an addictive melody and trendy hip-hop beats, featuring not only Lisa's vocals but also her appearance in the performance video, garnering worldwide attention for the album's high-quality production.
In particular, both Taeyang and Lisa are main dancers within their respective groups, which raises curiosity about the performance aspect of "Shoong!"
In January, Taeyang collaborated with BTS Jimin on the track "Vibe." This song reached 76th on the US Billboard Hot 100 and achieved 100 million streams on Spotify, gaining global popularity.
At the time, Taeyang spoke about his collaboration with Jimin, saying, "I've met BTS members at various private gatherings and suggested to Jimin, 'How about trying this kind of music?' and he readily agreed." Jimin also expressed his admiration for Taeyang, saying, "It feels like I'm on a field trip, learning in real-time, as Taeyang is on a different level."
Both Jimin and Lisa can be considered BigBang Kids. Jimin has openly admired Taeyang as his role model since his debut, and Lisa has been part of the same agency as Big Bang, witnessing their global rise. For them, collaborating with Taeyang goes beyond a simple collaboration.
A producer from a domestic entertainment company that creates K-pop groups recently told News1, "Both as a team and as an artist, BigBang and Taeyang have elevated the level and quality of K-pop music."
They added, "Jimin and Lisa must have respected Taeyang and considered it an honor to be part of his new journey."
They continued, "Taeyang is an excellent artist, and I expect a great synergy in this collaboration with Lisa, as the producers who worked on both of their tracks are involved."
Another K-pop group producer explained, "The collaboration with Jimin and Lisa is possible only with Taeyang because they are BigBang Kids who grew up watching BigBang. However, I hope Taeyang maintains his unique charm and skill in this collaboration."